The UN Security Council introduced a draft resolution on the introduction of a 30-day full ban on hostilities in Syria. The draft resolution was introduced by the delegations of Sweden and Kuwait. The project is distributed to all 15 of the current members of the United Nations Security Council.
Swedish and Kuwaiti diplomats, as reported by the news agency
Reuters
, stated that they are concerned about the situation with the difficulties of delivering humanitarian supplies to the SAR and evacuating the wounded. Why diplomats from these countries were not concerned about the humanitarian situation in Syria, when most of the country was under the control of terrorists, is an open question.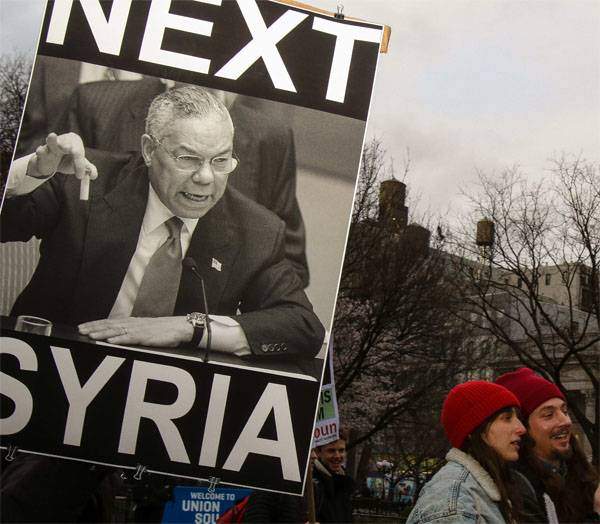 Russia's permanent representative to the UN, Vasily Nebenzya, commented on the Swedish-Kuwaiti initiative. According to him, the announcement of the 30-day cease-fire, ultimately, will not bring any positive results. Nebenzya also asked how (even if the UN Security Council adopts a resolution), is the international community going to demand a cease-fire from terrorists?
In fact, if Sweden and Kuwait have any levers of influence on terrorists, and they can provide guarantees of a cease-fire on their part, then why were they silent before? ..
In fact, the proposal of Stockholm and Kuwait looks like an attempt to once again give a chance to the motley gangs in Syria to regroup and continue the fight with the Syrian authorities with new force. This is indirectly confirmed by the fact that countries that have submitted a draft resolution to the UN Security Council have not previously made special efforts to provide humanitarian assistance to needy Syrians. Now, after the fair question of the Russian permanent representative, the "partners" did not give an answer to them, but immediately accused Russia of "trying to thwart a humanitarian operation."
Ankara responded with caution to the initiative. They considered that this was an American attempt to put pressure on Turkey with the aim of the Turkish troops to stop the "Olive Branch" operation.