In the north of Israel, according to confirmed reports of the IDF General Staff, the plane crashed the country's Air Force. Information Service
RIA News
reports that the crew of the aircraft ejected.
According to some reports, we are talking about the plane F-16, which struck attacks on the territory of Syria.
Earlier it was reported that the Syrian troops activated the air defense system.
The Israeli
aviation
began the operation with the use of the (initially) attack helicopter, which was shot down by an "Iranian" drone, according to the IDF, heading towards Israel. Israeli aircraft then attacked military installations in the south of the Syrian Arab Republic.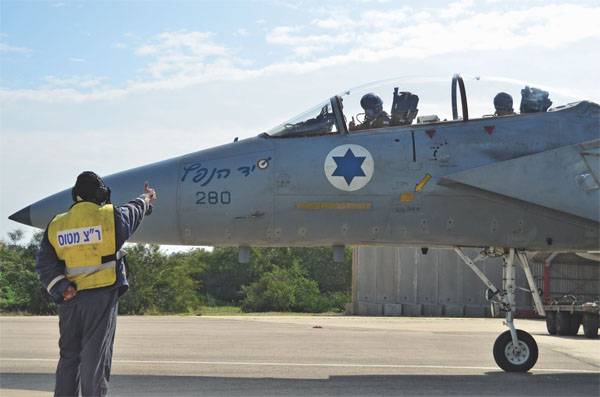 In the picture - the plane of the Israeli Air Force
From the statement of the head of the press service of the Israeli army, Jonathan Konrikus:
A massive Syrian air defense fire, one F-16 crashed in Israel, pilots are safe.
Recall that earlier the chairman of the Israeli government, Benjamin Netanyahu, during a visit to the Golan Heights, said he would not tolerate the appearance of Iranian military bases in Syria.