Israeli media, citing the IDF General Headquarters, reported on the use of the attack helicopter of the Israeli Air Force against a UAV fired from the territory of the Syrian Arab Republic. The materials state that the unmanned aerial vehicle "invaded Israeli airspace in the Beit Shean area on the Golan Heights."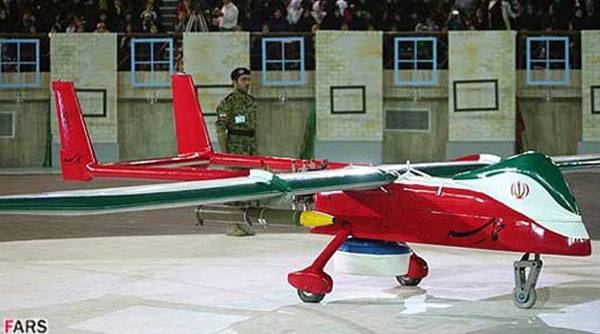 It is noted that the Israeli helicopter shot down a drone that "was released from the Iranian military facility in Syria." It stated that the Syrian air defense weapons opened fire.
Портал
News.co.il
reports that a warning system about a possible attack has been triggered eight times during 10. This is the system "Tseva hell."
Israeli media write that the drone was probably Iranian-made. It does not report a specific type of UAV.
It is noted that after the incident in the sky over the Golan Heights, Israel attacked "Iranian military installations" in Syria.
In the ministries of defense of Syria and Iran, the statements of representatives of the IDF did not comment.
Recall that a few days ago, Israeli Prime Minister Benjamin Netanyahu visited the Golan Heights, where he stated that he would not advise anyone to check the combat capability of the Israeli army.