The Russian Ministry of Defense responded to the reply of sociologist Igor Eidman, who doubted the feat of the Russian pilot Roman Filipov, reports Vzglyad
The death of Roman Filipov, who gave his life in the fight against international terrorism, roused the souls of millions of people around the world. However, there was Eydman, who gallily doubted the feat of the Russian pilot. For such a mankurt as he, who is "Russian" only for his neighbors in Berlin, the ability to self-sacrifice, loyalty to duty and oath, courage and honor always had only a financial equivalent. Therefore, they are not given to understand what it means to be a Russian officer and even more so to serve YOUR Homeland
- it is spoken on the page of the Ministry of Defense in Facebook.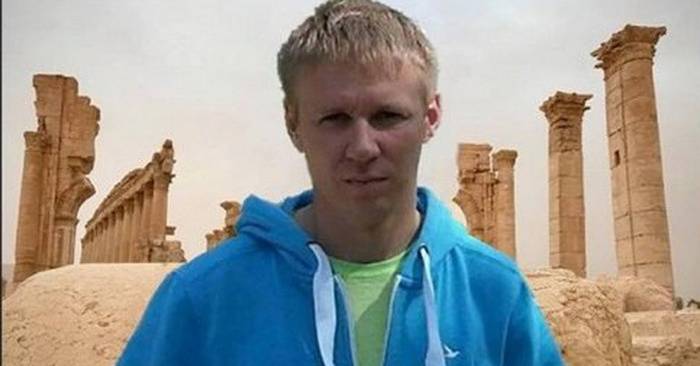 The department emphasized that "the loss of conscience and
historical
memory turns a man into a slave of imposed concepts and ideas, incapable of experiencing and compassion. "
The Defense Ministry also stated that "in his little world of" liberal values ​​"and pseudo-freedom, Eydman allows himself to voice the most immoral thoughts, knowing that this hero will not be able to answer them."
Such mankurts as Igor Eidman never hesitate to applaud their Western masters for the destruction of entire states, the carpet bombing of residential areas and the support of international terrorists. And the human nobility and sacrifice that is inaccessible to them causes only empty malice and bile in them.
- concluded in the department.
Earlier, sociologist Igor Eydman said that "Putin's authorities used Filipova twice. At first, just like flying cannon fodder. And after the death - as the main character of the heroic myth of the "feat of the pilot Filipov." Usually, with such patriotic tales, the authorities blast recruits before sending them to the slaughter. "
Recall, February 3 Russian attack aircraft Su-25 was shot down in Syria. Pilot Filipov was killed in battle, having blown himself up with a grenade to avoid being taken prisoner. President Vladimir Putin posthumously awarded him the title of Hero of Russia