At the International Air Show in Singapore, representatives of the American delegation said that in 2018, for the first time, a universal landing ship of the Wasp project (Wasp) with an air wing consisting of several F-35B multi-purpose fighters would go on a long hike. This is a model of 5 generation aircraft, which are characterized by a short take-off and vertical landing.
In Singapore, representatives of the American delegation noted that this trip would be an excellent opportunity for the F-35B pilots to work out the skills of vertical landing on the ship's deck under various weather conditions.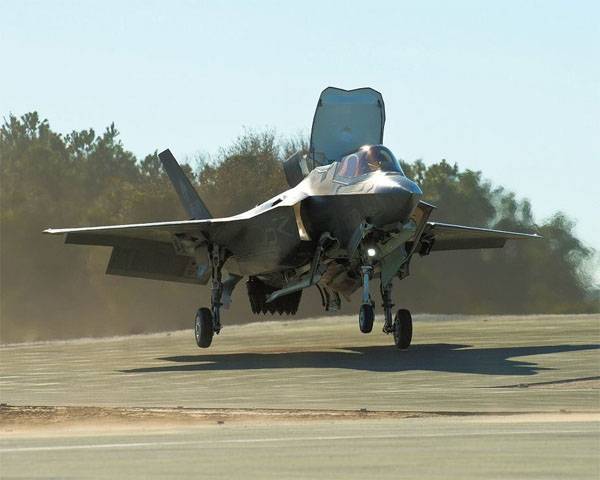 From a statement by Major J. Peppers, a representative of the American delegation in Singapore, representing the 121 th Maritime Fighter Squadron:
In fact, we have few pilots who performed the actual vertical landing on the ship. For pilots who are accustomed to the usual landing on the deck, it is clearly not usual. But this should be an additional tool in our arsenal of opportunities.
Before you start training directly at sea, American pilots are taking off and landing practice using a simulator. This simulator and presented at the exhibition in Singapore, which runs from 6 to 11 February.
According to the American major, the pilots who were selected to train the vertical landings on the Wasp in the F-35B, have experience of similar landings when piloting the AV-8B Harrier (American attack vertical landing and ground attack aircraft) developed by the end of the 70-s.