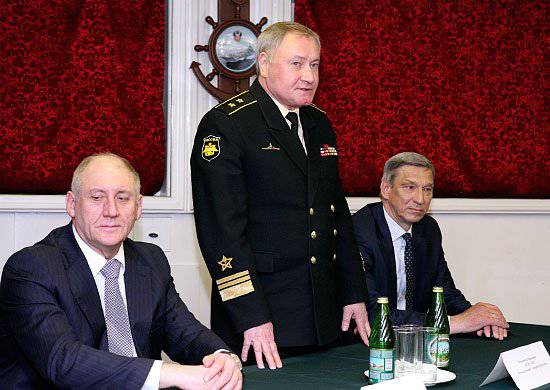 Today in Severomorsk commander of the North
fleet
(SF) Vice Admiral Vladimir Korolev, Deputy Governor of the Murmansk Region Igor Saburov and Chairman of the Northwest Bank of Sberbank of Russia Alexander Govorunov congratulated the personnel of the Peter the Great heavy nuclear missile cruiser (TARKR) on the 14th anniversary of the rise of the Naval flag and presented valuable gifts to particularly distinguished crew members of the ship.
"The cruiser" Peter the Great "is one of the most powerful ships of the Russian Navy capable of performing tasks at any point of the world's ocean," noted Vice Admiral Vladimir Korolev in his speech. "I am very pleased that the most experienced specialists who entered the first crew of the ship and are teaching today a worthy change of professionals are still on the ship."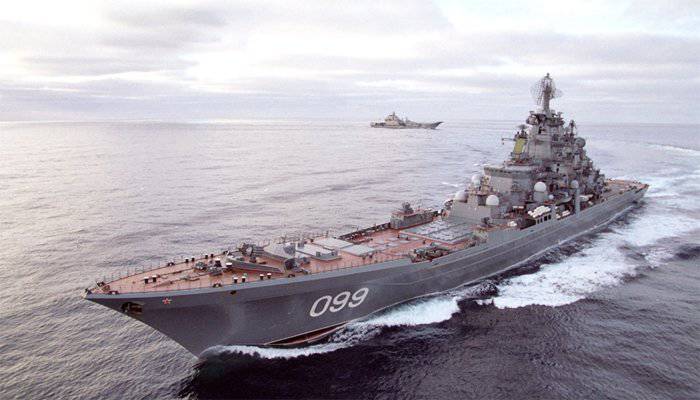 From the moment of launching the cruiser passed tens of thousands of nautical miles, repeatedly took part in trips to the far sea zone, crossed the Atlantic and Indian oceans. In 2009, the crew of the ship, fulfilling the task of ensuring the safety of civilian shipping in the Indian Ocean, prevented the seizure of the Ocean Diamond cargo ship.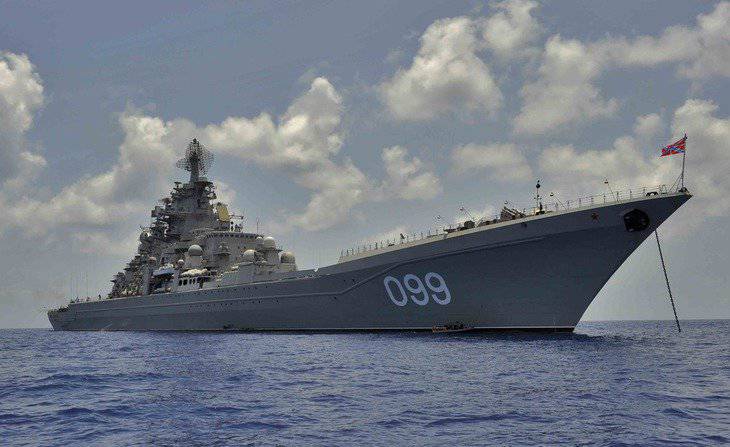 "Peter the Great" - the fourth in a row heavy nuclear missile cruiser of the third generation of the series 1144 "Orlan". The cruiser was laid in 1986 on the stocks of the Baltic Shipyard, and in 1998 it became part of the Federation Council. Currently, it is the world's largest operating non-returning attack warship. Its main purpose is the destruction of enemy aircraft carrier groups. It is the flagship of the Federation Council.