The delegation of the Indian Navy paid a working visit to the Russian enterprise Sevmash. The head of the delegation, Vice-Admiral Pabbi Gurtedzh Singh, who heads the logistics department of the Indian Navy, met with the general director of Sevmash, Mikhail Budnichenko.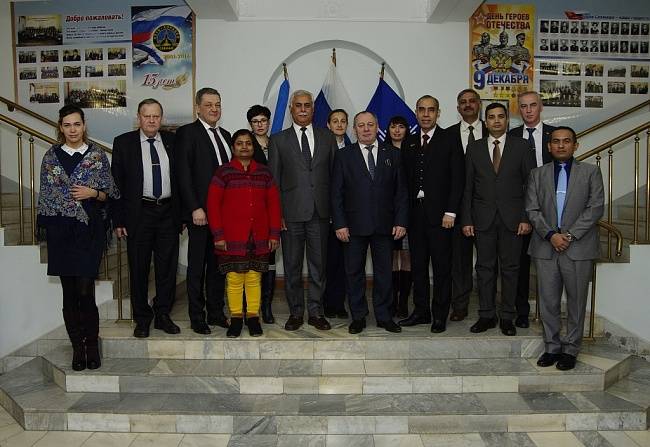 The main topic for discussion is further cooperation on the issue of post-warranty maintenance of the aircraft carrier Vikramaditya. India hopes that Russian specialists will continue to provide support for the ship, which was transferred to India in 2013 after deep modernization.
At the moment, Sevmash and Rosoboronexport are implementing a comprehensive support program after the sale of an aircraft carrier in India. At the same time, the Indian side highly appreciated the kind of activity of specialists from Russian enterprises.
According to Vice-Admiral Singh, the Vikramaditya is an excellent aircraft carrier, which today is the flagship of the Indian Navy.
Head of the Indian delegation:
We have been actively exploiting it for five years. It perfectly helps to realize all the tasks that we set
fleet
. He often goes to sea. This indicates the high quality of the work of Sevmash specialists.
Recall that the Vikramaditya service contract by Russian specialists was signed in 2015 year.
"Vikramaditya" - deeply modernized Soviet aircraft carrier "Admiral Gorshkov" with a full displacement of 45,5 thousand tons and a maximum travel speed in the 32 node. Team Vikramadityi - 1,6 thousand people, including pilots. Carries on board the aircraft MiG-29K and MiG-29KUB, as well as helicopters Ka-28, Ka-31 or (and) HAL Dhruv.