On the day of the celebration of the 75th anniversary of the defeat of the Nazi forces in Stalingrad, the LDPR leader Vladimir Zhirinovsky, trying to gain political points also as a registered candidate for the presidency of Russia, made a noteworthy proposal. According to Vladimir Zhirinovsky, it is necessary to return Volgograd
historical
name. At the same time, Zhirinovsky himself has not yet decided unambiguously whether Tsaritsyn or Stalingrad.
From the note of the candidate for the presidency of the country:
The city needs to return either the historical name Tsaritsyn or give it the name under which it entered the history of the world - that is, Stalingrad. Of course, in no case can you connect the return of the name with Stalin himself, but it so happened that it was under that name that the city became known to the world.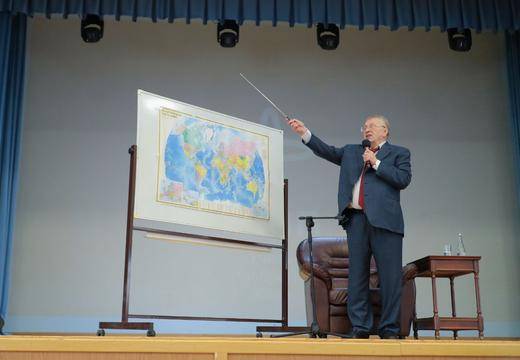 Further, the leader of the Liberal Democratic Party adds that he is still more inclined to return to Volgograd the name Stalingrad, which the city lost in the 1961 year.
Zhirinovsky quotes
RIA News
:
Neither Volgograd, nor Tsaritsyn, but Stalingrad became a symbol of Russian courage, willpower, power, patriotism, invincibility. And today, with all our attitude towards Stalin himself, we need to meet the citizens who would like to restore, to perpetuate the memory of the heroism of their dead ancestors.
Recall that Stalingrad was renamed to Volgograd against the background of the campaign unraveling in the country to "dethrone the personality cult of Stalin." As you know, the main ideologist of this campaign was the then head of state, Nikita Khrushchev.
It should be noted that today (according to official interpretation) the city can be called Stalingrad on the days of the most important military dates. Today is such a day - the 75 anniversary of the defeat of the Nazis on the Volga.