Twelve people were killed in a military plane crash in Guizhou province in southwestern China,
TASS
Post by South China Morning Post.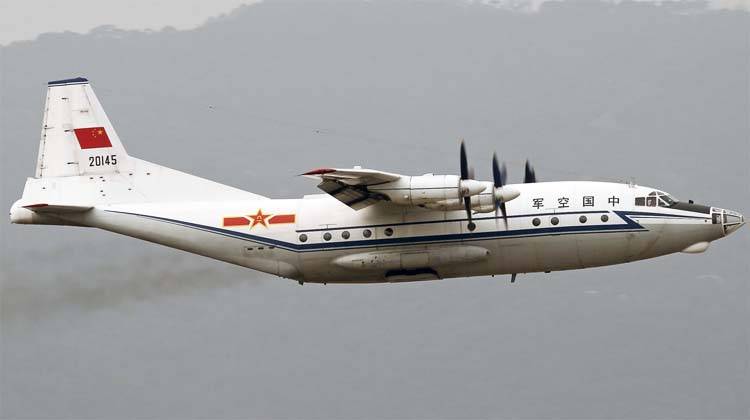 Y-8 transport aircraft
According to the newspaper, referring to a military source, the disaster occurred last Monday during a training flight, but it became known only now.
According to the source, we are talking about a modified tanker aircraft of a new type, created on the basis of the transport aircraft Y-8 (Yun-8, analogous to the Soviet An-12).
There were 12 people on board - men and women, none of them managed to escape when the plane began to fall,
said the source.
He explained to the newspaper that this machine "is not equipped with a bailout system, and the crew did not have enough time to jump with a parachute."
PLA does not give official comments on the tragedy. As the newspaper notes, this incident "undermined the morale in the Air Force, as it occurred several weeks after the crash of another aircraft, the J-15 carrier-based fighter (Jian-15)."
According to the source, the aircraft of these types today "are not perfect and need further testing and refinement" before they can fully participate in military maneuvers
aviation
.