DPRK Foreign Minister Lee Young Ho sent a letter to UN Secretary General António Guterres demanding to respond to the "dangerous games" of the US military on the Korean Peninsula, reports
TASS
.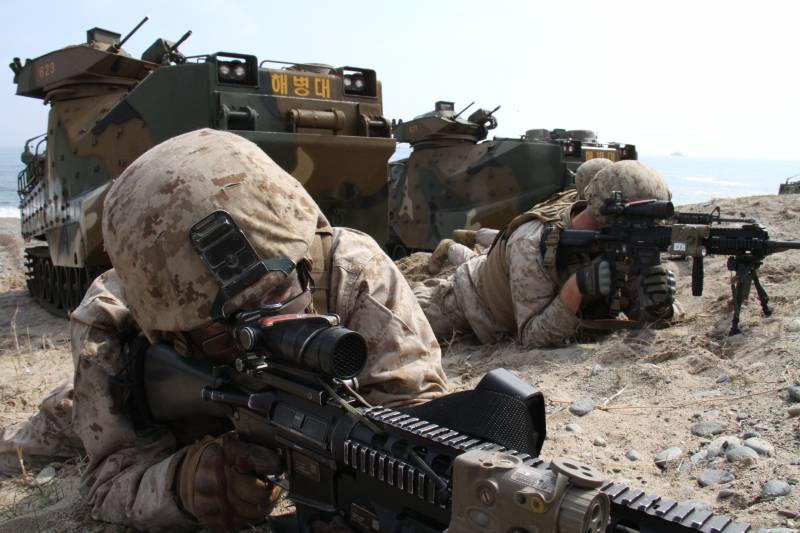 In the event that such an effort to achieve an atmosphere of improving inter-Korean relations and easing tensions is undermined by the machinations of the United States, which are carrying weapons for waging a nuclear war on the Korean Peninsula and in areas near it, Washington will never be able to avoid responsibility. The UN, of course, should not remain silent about the dangerous US games, exacerbating the situation in the region and capable of drawing the whole world into a nuclear catastrophe,
says the message.
Lee Young-ho also pointed out that Washington "openly declares that the joint exercises of the American and South Korean military personnel suspended for the time of the Olympics in Pyeongchang will be resumed after the end of the competition."
The American authorities deliberately mislead everyone, claiming that the inter-Korean dialogue is the result of sanctions and pressure on our country. Every time joint exercises were held (USA and South Korea), peace and security on the Korean Peninsula were seriously threatened, and confrontations between the two Koreas reached the limit, creating obstacles for dialogue,
said the foreign minister.
According to him, Pyongyang will not leave unanswered US actions aimed at undermining efforts to improve relations between the Republic of Korea and the DPRK.