Ellen Lord, US Deputy Secretary of Defense for Arms Procurement and Exploitation, stated that the Pentagon, with the current price increase rates of the F-35 program, will not be able to contain the F-35 foreseen under the contract. According to the Deputy Minister Lord, the rise in price of the F-35 will lead to its inaccessibility to the US military.
Ellen Lord (also a representative of the American business environment) is far from being the first official of the US administration to voice questions about the high cost of the F-35 program. Earlier and personally, US President Donald Trump stated that the program is prohibitively expensive.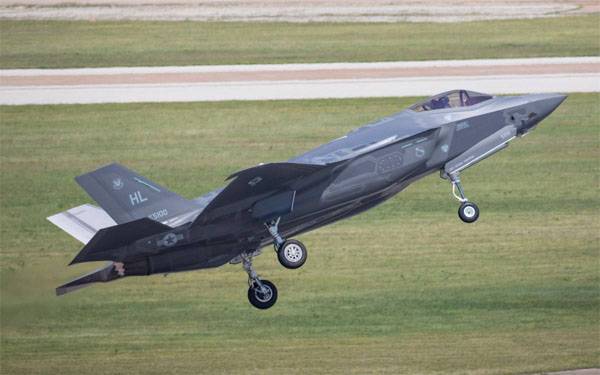 New conversations have manifested themselves after it became known about too much time needed to service those or other aircraft nodes. Moreover, it is claimed that even the lack of spare parts has proved itself. It does not specify who specifically lacks spare parts - the United States itself or the countries to which they previously supplied the fifth generation F-35 fighter? Or, in general, to all operators? Here we must take into account that components for F-35 are produced not only by American firms, but also, for example, Canadian, Australian, and others.
Ellen Lord notes that the F-35 program is the most ambitious program in
stories
military
aviation
The United States, which, among other things, is being implemented using the mechanism of international cooperation. At the same time, the official makes it clear that the Trump administration is clearly not satisfied with the fact that the program does not bring the necessary financial effect. The military effect in this context has not yet been mentioned at all.