The use of the Triumph C-400 anti-aircraft missile system and the Pantsir-C1 anti-aircraft missile system in the tandem will have a "dramatic effect" for the Russian army's ability to restrict and prevent access to its territory (the concept of anti-access and area denial). , A2 / AD), said the experts of The Jamestown Foundation.
"Dramatic" in this case is for all potential opponents of Russia, because it will be almost impossible to penetrate its airspace.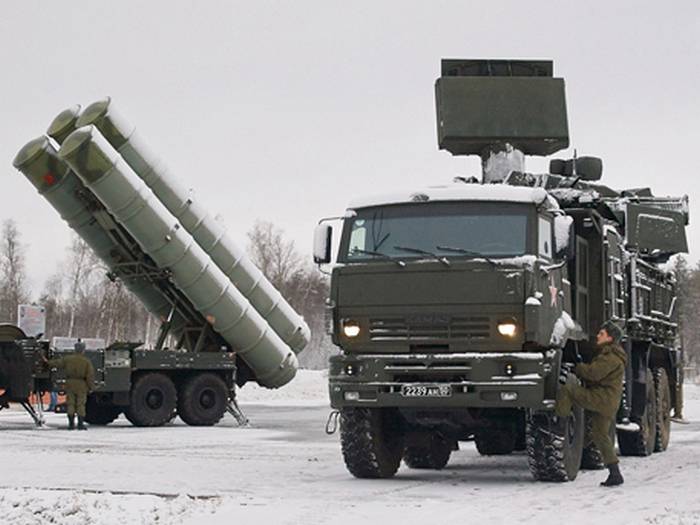 The authors of the material paid particular attention to the development of the Pantsir-С1 air defense system, the capabilities of which have been significantly expanded recently. In particular, for this complex developed a small-sized rocket, informally nicknamed "The Nail." It is designed to combat drones. It is also expected that in the near future, the Pantsiri will be able to detect targets at a distance of up to 75 kilometers instead of the current 40, and the radius of destruction from 20 kilometers will double.
It is noteworthy that there are simply no similar ZRPK, which in essence represent the final line of air defense, in the US Army. This is explained by the fact that the Americans are betting on the power of their air force, and they have not encountered any serious opponents with strong potential in the air for a long time. Note that just the other day the American media recognized the "Armor-C 1" almost perfect
weapons
against massed raids of enemy drones.
C-400 systems, by contrast, are the first line of defense for air defense, because they are able to detect targets at a distance of 600 kilometers, and shoot them down at a distance of 400 kilometers. Experts noted that in Russia exercises are already being held, where these two anti-aircraft missile systems are being used in tandem, as it was recently in the Kaliningrad region. And together with the use of radio-electronic warfare, they can be used not only for defense, but also for effective counter-offensive, added the Jamestown Foundation staff, reports "WG-Force"