The divisions of the artillery unit of the Eastern District, passed the test of readiness during the exercise at the training ground in the Trans-Baikal Territory, reports
Interfax
message press service BBO.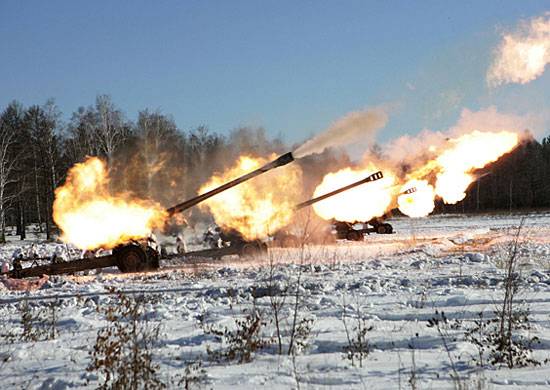 The gunners made a march on a standard vehicle to the area of ​​concentration, where they fulfilled the standards for deploying firing positions, their engineering equipment and camouflage, detecting targets and solving problems of their fire destruction,
says release.
The training involved crews and combat crews of Msta-B howitzers and Sturm-S self-propelled anti-tank missile systems.
It is reported that during the maneuvers, "the military personnel of the compound conducted reconnaissance of targets using modern stations and artillery reconnaissance complexes, artillery officers worked out a theoretical solution to the individual tasks of firing the" enemy "from firing positions of varying degrees of complexity using various types of ammunition, including the number of precision
About 700 military personnel were involved in the training, more than one hundred weapons and military equipment were involved.