2018 will begin testing parachutes for the manned ship "Federation". The development of the landing system for the newest Russian spacecraft is being carried out by the Scientific Research Institute of Parachute Building, which is part of the Technodinamika holding.
Employees of the scientific research institute of parachute building and the military personnel of the marine testing center will test in the Crimea, at the testing ground near Feodosiya. At the same time will be used models of the spacecraft "Federation".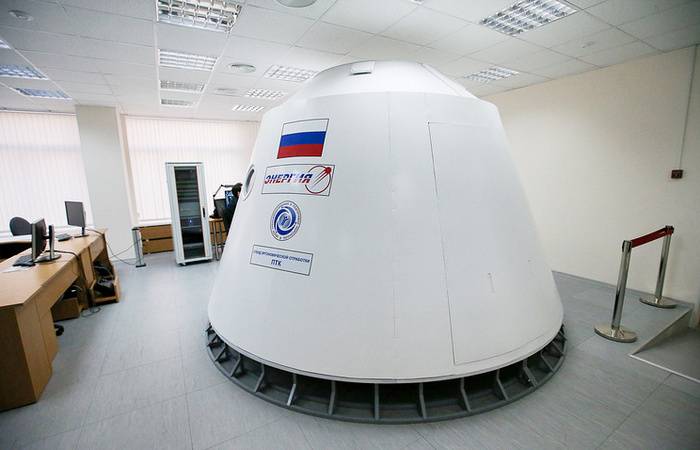 "This year, tests will be held with mock-ups of 3 tons. They will be parachuted nine times with a Mi-8 or Ka-32 helicopter.
- Igor Nasenkov, General Director of Tekhnodinamika, told Izvestia.
In 2019, the next stage of testing will begin - using the full-size nine-ton layout of the Federation, which will have to survive 28 discharges from the Mi-26 helicopter and the Il-76 aircraft.
The landing program assumes that at the height of 4,5 thousand meters the Federation will open an exhaust parachute, and then a three-domed main with a total area of ​​3,6 square. km, writes the edition. Jet engines from a height of approximately 50 m will reduce the rate of descent. Landing will be carried out on the amortized supports, thereby preventing the descent vehicle from falling on its side after touching the ground, which is typical of the Soyuz spacecraft.
The Federation is a reusable manned spacecraft, which should replace the manned spacecraft of the Soyuz series and automatic cargo ships of the Progress series. As previously reported by the head of Roscosmos Igor Komarov, the first launch of the Federation will be carried out in 2022 from the Baikonur cosmodrome. In the future, new vehicles will be used for manned flights to the moon.