Turkish media continue to publish publications that talk about the use of "Russian" weapons by the Kurdish armed units in the Afrin area. Eve pages
Anadolu
There was a material in which the "Russian" was called ATGM "Konkurs", which was produced not only in the USSR and the Russian Federation, but also in India, the GDR (before the unification of Germany) and Iran. Today, the same news agency writes about the finding of Igla, a man-portable air defense missile system (MANPADS), on Kurdish positions in the Afrin region (the NATO classification is SA-18).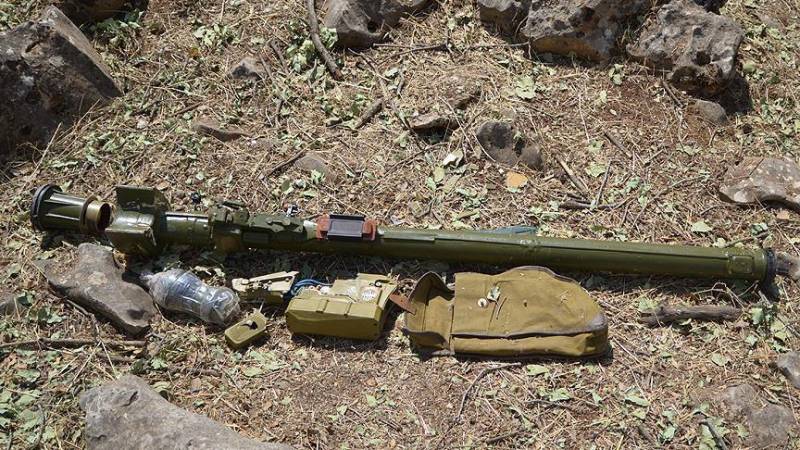 It is also reported that 4 Kalashnikov assault rifles, two light machine guns, two RPG-7 grenade launchers, not counting ammunition and the other
weapons
, including pistols and sniper rifles. This time the Turkish media decided not to add the term "Russian weapons" to the title of the material.
For reference: "Igla" MANPADS is in service with armies of about four dozen countries of the world, including Lebanon, Azerbaijan, Georgia, Iran, Syria and other countries.
"Anadolu" refers to the data of the General Staff of the Armed Forces of Turkey, which also reported on the transfer of armed Kurdish PYD / PKK groups to Turkey through the Nur (Amanos) mountain range. It is stated that these groups are well-armed and are preparing military operations in Turkish territory - in areas populated mainly by ethnic Kurds.
Recall that the Turkish troops are conducting an "Olive Branch" operation on the territory of the SAR, which is not authorized by the UN Security Council or the authorities of the Syrian Arab Republic.