Threats to Britain and the United States - Russia, North Korea and the terrorist group of the IG (banned in the Russian Federation) - discussed the defense ministers of the two countries Gavin Williamson and James Mattis during talks in Washington, reports
RIA News
.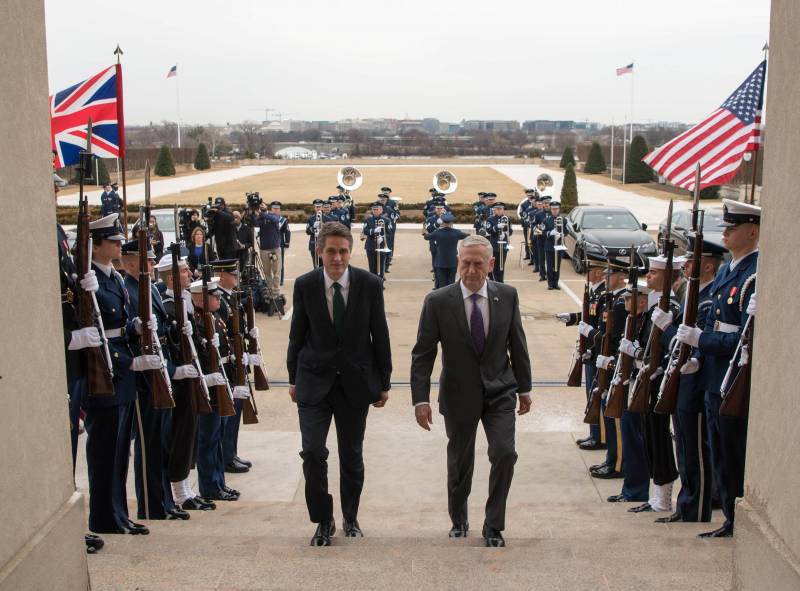 Currently, Williamson is visiting the United States, where he is discussing with the Pentagon leadership plans to strengthen cooperation in the field of joint security.
"Both countries have recently published new plans to strengthen security. The main threats in the Pentagon's ministerial program were threats to the prosperity and security of countries, including Russia, the DPRK and the ongoing operation against the IS. Also, Britain has confirmed its intention to remain a partner of the United States in the field of defense, "- said in a release the press service of the department.
We value Britain's diplomatic and military efforts ... especially while Russia is trying to undermine and weaken NATO's cohesion and capabilities.
declared at the meeting Mattis.
The ministers agreed that "NATO remains a key element of defense cooperation." They also called on other member countries of the alliance to invest more in the organization's defense capability.