The US authorities believe that the Syrian government, led by Bashar Assad, may develop a new chemical
weapon
, and Washington is ready to take measures to prevent its spread beyond the boundaries of the Middle Eastern republic.
This was reported to Reuters on condition of anonymity by high-ranking US officials.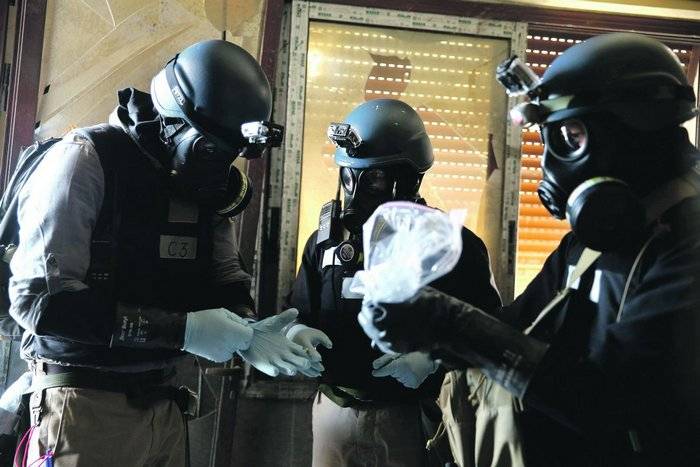 According to the US administration, Damascus is allegedly engaged in the development of chemical weapons and means of delivery of chemicals. In addition, Washington is confident that supporters of Assad continue to use chemical weapons in small quantities.
We reserve the right to use military force to prevent or deter the use of chemical weapons.
- Said one of the US officials, refusing to indicate how serious the chemical attack should be in order to provoke a new US response.
On January 23, US Secretary of State Rex Tillerson stated that the Syrian authorities allegedly used chemical weapons in Eastern Ghouta, and Russia, in his opinion, is responsible for this.
Moscow has rejected Washington's accusations, noting that the US authorities are on the way of "wrapping up" the investigation of incidents in Syria.