The Syrian army, with the support of the Russian Aerospace Forces, freed several settlements in the north-east of Hama from terrorists, the SSA killed 24 Kurdish fighters in Aleppo. Reports about it
FAN
with reference to Syrian sources.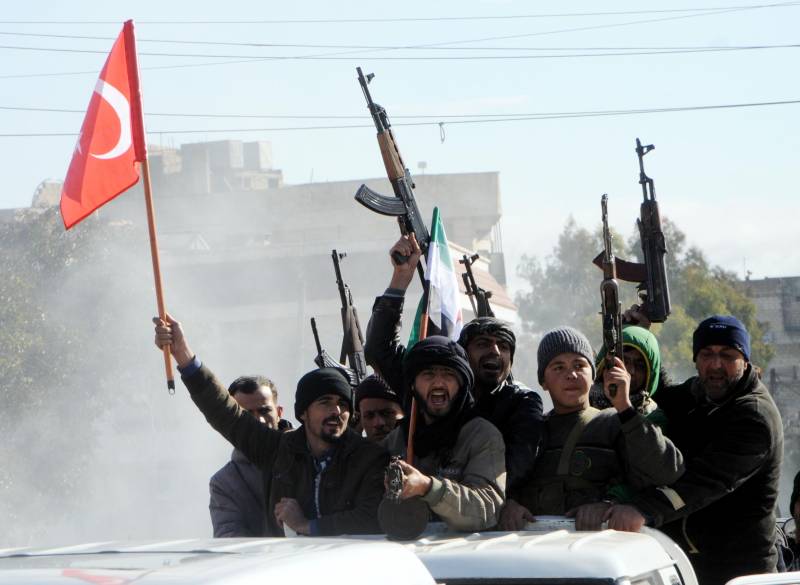 During the day, clashes between the Syrian Arab Army (CAA) and armed opposition groups did not cease in East Guta. Militants ambushed government government soldiers in Arbin (Damascus province). SAR army fighters repulsed the radicals, but the Syrian army lost the bulldozer in the battle. Government troops are preparing for a massive offensive on the locations of militants in the Dzhobar area.
In the northern part of the province of Aleppo, fighting continued between the Syrian Democratic Forces (SDF) and the pro-Turkish militants. The Kurds were shelling the positions of Ankara-controlled armed forces in the city of Maar. The SDF conducted three special operations against the Turkish troops and the Syrian Free Army not far from Afrin. As a result, 15 was killed by Turkish SSA military and militants. However, during the course of the day, the "free army" seized several settlements in the region from the SDF. The SSA also drove the Kurds out of the city of Bulbul. The command of the Turkish Armed Forces stated that 24 SDF militiamen were killed during the assault.
The CAA, with the support of the Russian Aerospace Force of the Russian Federation, continued its attack on the position of "Dzhebhat an-Nusra" (banned in the Russian Federation) in the south-western part of Aleppo province. The army knocked out terrorists from the Tal Fuhar settlement. Later, the settlement of Umm Karamil came under the control of the CAA.
In the controlled territories of the Democratic Forces of Syria (SDF), the territories of the province of Deir-ez-Zor, armed clashes between Kurdish troops and ISIS terrorists were again recorded (the group is banned in the Russian Federation). Islamists attacked the position of "democratic army" in the vicinity of the village of Al-Bahra. On the losses of the parties are not reported.
The Russian aerospace forces attacked strongholds of al-Nusra in the vicinity of the city of Abu Duhur (Idlib province). Also Russian
aviation
attacked terrorist locations near the villages of Tal Sultan and Tal Khatara. Government forces are leading an offensive in this area.
The CAA, with the support of the Russian Aerospace Force of the Russian Federation, continued to free up from terrorists the territory in the north-east of Hama province. Government forces drove militants out of the villages of Abu Hanadik, Jubb Zarik and Abyan. At the same time, Russian aviation bombed the locations of an-Nusra radicals in the vicinity of the settlements of Kafr Zeta and Kafr Nabude.