The process of returning Syrian refugees to their homes continues. Thus, over the past six months, Aleppo alone has been able to return over 40 thousands of people. Newspaper of the Russian Defense Ministry
"A red star"
reports that over the past week more than a thousand people have returned to the UAR. At the same time, over a 10 tons of foodstuffs were transferred to Russian military personnel in need during the week as part of an ongoing humanitarian operation.
Against this background, the militants have once again increased their activity in the suburbs of Damascus. According to the information agency
SANA
, the militants violated the agreement on the de-escalation zone in Eastern Ghouta, firing 17 missiles on Damascus Harasta suburbs. This resulted in damage to several houses and infrastructure facilities.
Hit by militants in the quarter of Al-al-Barbar. The victims of terrorist activity were 8 people, including children. 13 residents of the quarter were injured and injuries of varying severity.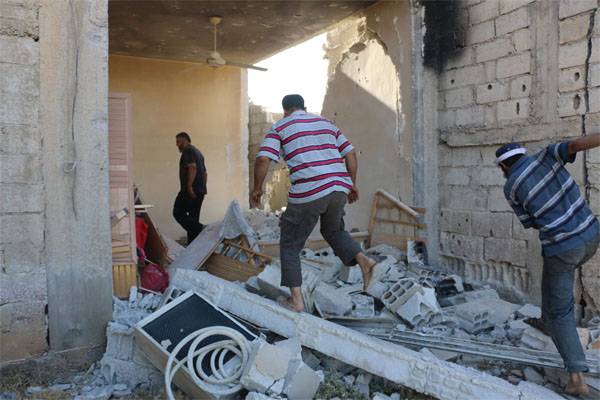 Two rockets militants fired on the quarter Mezze-86. A woman died, two people were injured.
We will remind that earlier the militants in Eastern Gute requested peace and declared that the most radical groups had left this suburb of Damascus.
The command of the Syrian government army believes that by their actions the militants are trying to influence the counter-terrorist operation that the CAA is conducting in other provinces of the country, including Deir ez-Zor and Idlib.