Press office
Eastern Military District in Pacific Fleet (Pacific
the fleet
) The Russian Navy reports that Rear Admiral Alexander Yuldashev has been appointed the new commander of the troops and forces in northeast Russia. The appointment took place a few days ago.
RIA News
cites the statement of Nikolay Voskresensky, the chief of the press service of the Higher educational institution for the Pacific Fleet:
By Decree of the President of the Russian Federation on January 29 2018, Rear Admiral Alexander Yuldashev was appointed Commander of the troops and forces in north-east Russia.
Alexander Yuldashev replaced Sergey Lipilin in this post, who will now serve as deputy commander of the Black Sea Fleet of the Russian Navy.
For reference: Alexander Yuldashev was born in 1967 year in the Kirghiz USSR. He graduated from the Kaliningrad Higher Military University of Immigration, then with honors from the Naval Academy named after Admiral Kuznetsov and the Military Academy of the General Staff of the Armed Forces of the Russian Federation. During his service in the Northern Fleet he received the post of submarine division commander. He served on the Pacific Fleet of the Russian Federation since 2009. Position until January 29 - Chief of Staff - the first deputy commander of the submarine forces of the Pacific Fleet.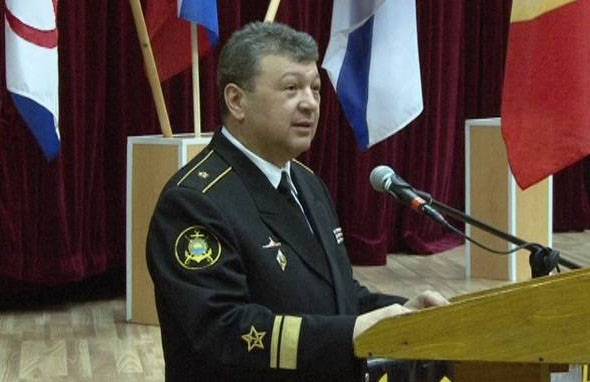 He has a number of awards, including the medal "For Courage" and the Order "For Military Merit."