The court convicted Nikita Belykh, former governor of the Kirov region. From the final part of the sentence, read the day before by the judge of the Presnensky court Tatiana Vasyuchenko:
To recognize Belykh guilty of committing a crime under h. 6 Art. 290 of the Criminal Code of the Russian Federation (receiving a bribe by an official on a large scale) and sentenced him to eight years of imprisonment (...) in a colony of strict regime.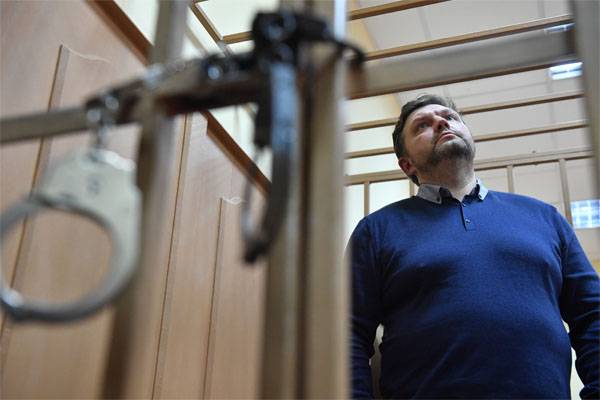 Nikita Belykh is also obliged to pay a fine in an amount that is two hundred times the size of a bribe, which is almost 50 million rubles.
It is known that Presnensky court acquitted Nikita Belykh on one of the prosecution episodes. This episode was also associated with the corrupt activities of the official.
The prosecution asked the court for punishment of the defendant in the form of 10 years of imprisonment and a fine of 100 million rubles. The court granted the petition of the prosecutor in part.
Recall that Nikita Belykh was charged with receiving a bribe through intermediaries. The total amount of vyatka is about 0,6 million euros.
The lawyer of the ex-governor Belykh called the verdict "absurd" and compared it with a similar verdict to ex-minister Alexei Ulyukayev, who also received 8 years in a penal colony and a multimillion-dollar fine for corruption crimes.