The state tests of the head large amphibious assault ship (BDK) of the 11711 "Ivan Gren" project, which were forced to be interrupted at the end of December, are planned to be resumed and completed this month, reports
TASS
report of the press secretary of the Yantar Baltic plant Sergei Mikhailov.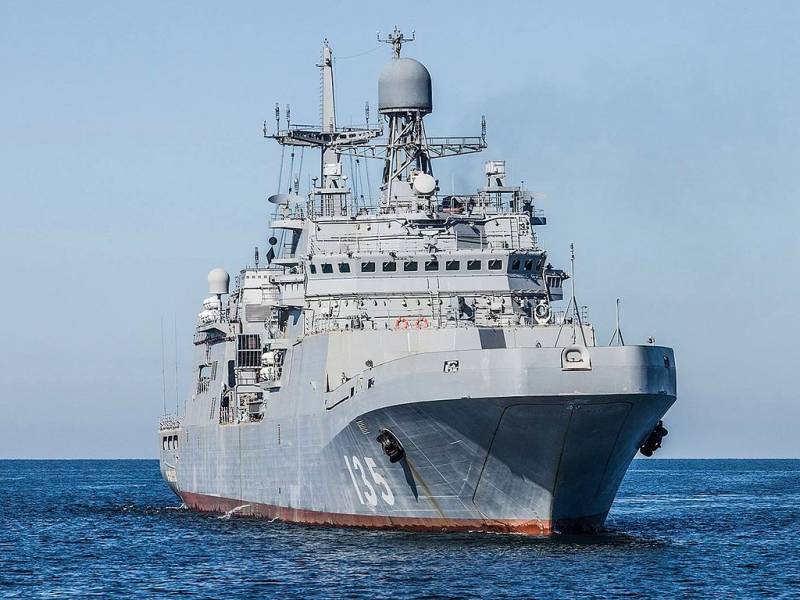 Complete state tests BDK "Ivan Gren" plan in late February. After that, the plant will proceed to the audit, final finishing and full preparation of the ship for transfer to the customer. It is expected that the flag aboard the "Ivan Gren" will be raised in the first quarter of this year,
said Mikhailov.
He explained that the break in state tests is associated with the identification of "a number of problematic issues, the elimination of which requires a decision by the customer and, accordingly, time."
Under the leadership of the Navy, an expert group was established to develop proposals and solutions to problematic issues, which will complete its work in the first half of February. After that, state tests will be resumed, during which "Ivan Gren" will make several more outlets at sea,
added Mikhailov.
Recall, project 11711 was developed at PJSC Nevsk Design Bureau. BDK "Ivan Gren" was laid at the "Yantar" in December 2004, launched in May 2012. In November 2017, he was sent to state tests. The ship holds 13 main
tanks
, 36 armored personnel carriers or infantry fighting vehicles or 300 paratroopers. Its armament consists of six-barrel automatic guns with a caliber of 30 mm; two transport and combat helicopters Ka-29 are based in deck hangars.