In the Republic of Belarus, in the wake of rising prices for Brent crude to 68-71 dollars per barrel, they decided to increase the transit duty for pumping Russian "black gold" to Europe by 6,7%. The price for transit on the route Unecha - Adam's Zastava will be more than 307 rubles per ton (excluding VAT), on the route Unecha - Brody - almost 132 rubles.
Recall that in the 2016 year, Minsk announced its readiness to raise prices for the transit of Russian oil immediately by 50%, expressing dissatisfaction with the fact that Moscow restricted the volume of duty-free oil supplies to Belarus. However, then managed to agree. The increase in the end was (at the beginning of February last year) - 7,7%. Now Minsk has decided to raise the price of transit in addition.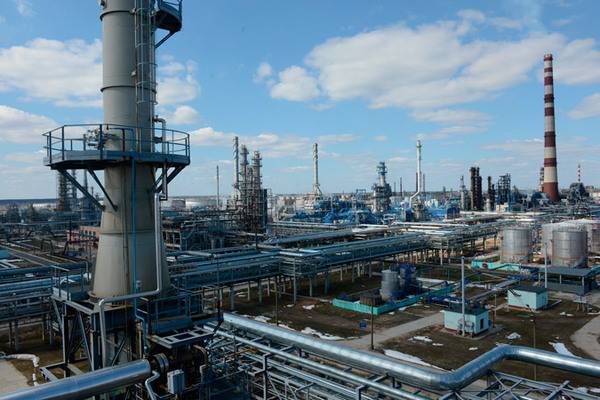 Against this background, the authorities of Belarus declared that by the year 2020 they intend to increase the export of Belarusian agricultural products to the level of 7 billion dollars a year. This is about 1,4 times more than 2017. It is noted that agricultural products of the Republic of Belarus today are exported to dozens of countries around the world, including the countries of South America and the Middle East. However, the largest sales market for the Republic of Belarus is the Russian Federation. Thus, an increase in the export of dairy products in the Russian Federation allowed the republic to reach the third place in the world in the export of butter and the fourth in cheese and cheese products.