The representative of Ukraine at the talks in Minsk offered to read the Minsk agreements not in the Russian original, but in an English translation, reports
RIA News
message from the representative of LC Rodion Miroshnik.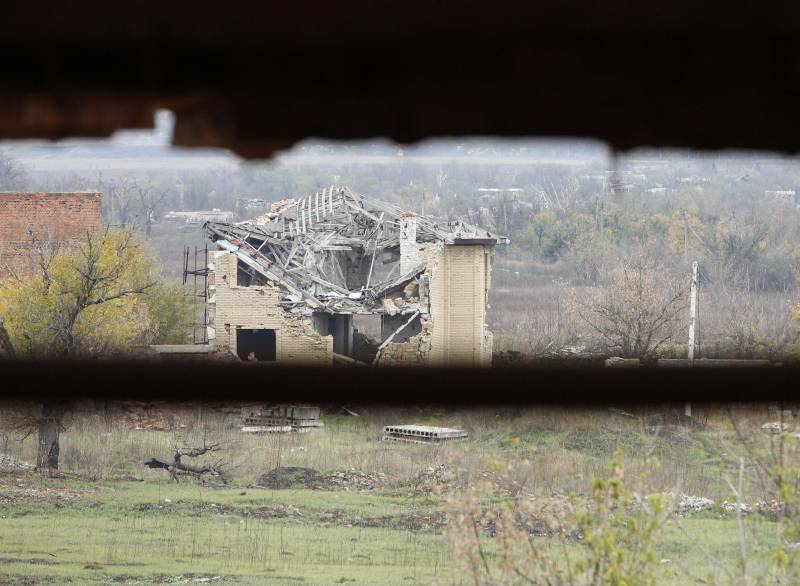 In order to find a reference to Russia as a party to the conflict in the Donbas, Kiev representatives suggested reading the set of measures in English and with their own corrections. Such an initiative was expressed by the representative of Kiev in a political subgroup at the Minsk talks, commenting on the law on reintegration voted by the Verkhovna Rada,
said Miroshnik.
According to him, "representatives of Kiev tried to prove with such proposals and interpretations at the meeting that the adopted law does not contradict the Minsk agreements".
The law on reintegration may come into force in the first decade of February. At the same time, it contains norms that directly contradict the provisions of the Set of Measures. The law replaces the parties to the conflict and negotiations, declaring Russia an aggressor country, and the authorities of the republics of Donbass - the occupying administration of the Russian Federation, blocking the possibility of amnesty and elections, and also replaces the mechanism for determining the territories of the LDNR or "certain regions",
Miroshnik explained.
He clarified that the law contradicts "a huge number of norms of both Ukrainian and international law" and "is purely political in nature, demonstrating Ukraine's disregard of its obligations under the Minsk agreements and extremely hostile to the entire Minsk format."
Recall, January 18 Rada adopted a law on the reintegration of Donbass, where Russia is called the "aggressor", and the territories beyond the control of Kiev "occupied".