Russia is still concerned about the state of diplomatic property of the Russian Federation, access to which is closed by the US authorities.
RIA News
Statement by the Russian Embassy in Washington.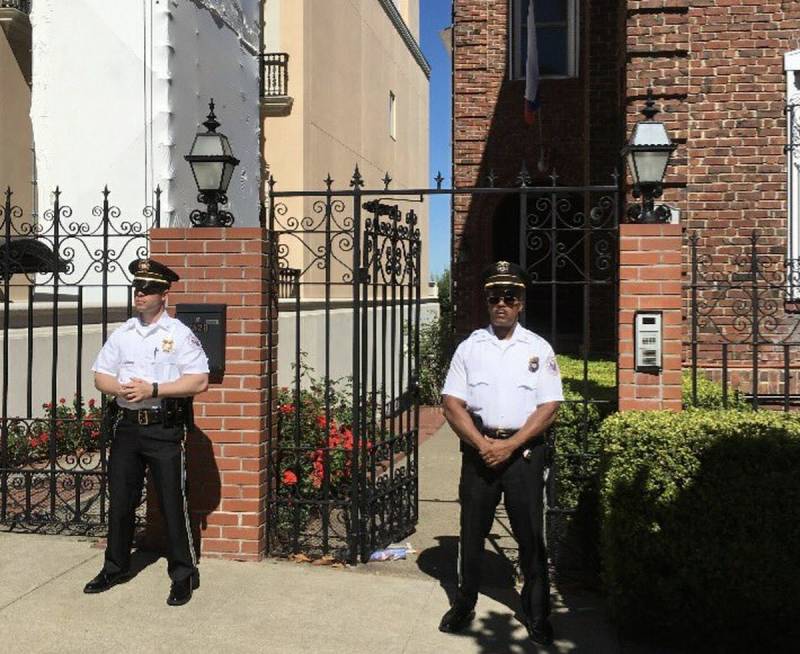 Contrary to all international obligations, the US authorities continue to violate the inviolability of our diplomatic property, do not give to check its safety. Such an American position is unacceptable. Extreme concern about the state of Russian property persists,
the statement said.
The embassy noted that "refusals of the Russian ambassador to enter the buildings belonging to the Russian Federation are not motivated by anything".
Neither logic nor common sense can explain US unfriendly actions. The assurances of Assistant Secretary of State for Diplomatic Security Affairs M.Evanoff that everything is in order with our property are not credible. They want to remove doubts - let them give us access to these buildings. And in the best years, the American side was guided by the principle of "trust, but verify" (President R. Reagan, in particular). Now is the time to first check and then trust
stressed in the Russian diplomatic mission.
Recall that in early September 2017, the Russian consulate general in San Francisco, as well as the trade mission in Washington and the premises of the New York trade mission were transferred to the American side at the request of the State Department. The State Department explained that such a decision was taken in response to Moscow's demand to reduce the number of employees of the US diplomatic mission in the Russian Federation.