The upgraded air tankers IL-78-2 (IL-78MD-90А) will be equipped with a proximity control system with the aircraft receiving fuel, according to
News
.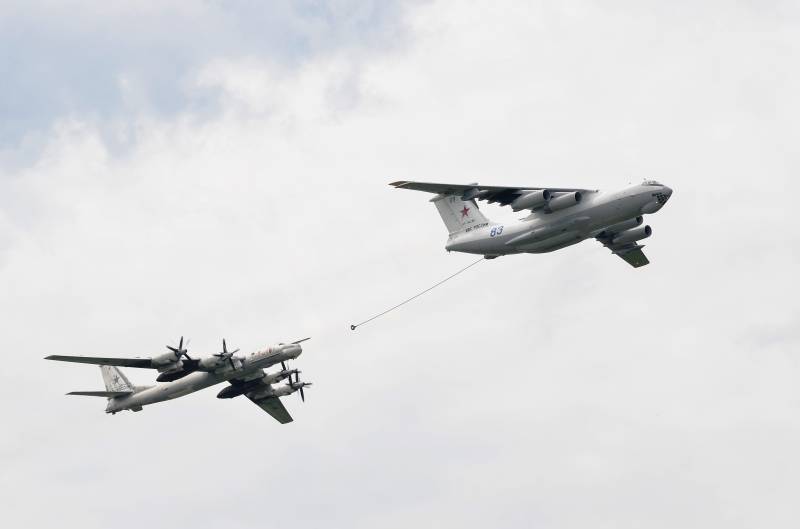 The crew of the tankers will be able to follow the maneuvering of the aircraft and the docking of the receiving devices with the tanker hose on a special screen. Automation will adjust the mutual position of the boards.
According to the newspaper, "the new refueling control system has passed all stages of ground testing and computer simulation, its flight tests will be conducted on the basis of the upgraded air tanker IL-78-2, which made the first flight of January 25."
"The complex controls dozens of parameters, including the position of the tanker and the aircraft being refueled, the speed and direction of the wind, and other meteodata. Based on this information, an 3D model of the rendezvous and docking process is created with an accuracy of a few centimeters. It is displayed on the screens in the cockpit. The system monitors and corrects the position of the tanker and the aircraft being refueled, "the report says.
This allows you to safely dock and transfer fuel.
In the case of the introduction of a new approach and docking system, refueling of airplanes in the air will be simplified. The computer will receive flight data simultaneously from the side of the tanker and the aircraft being refueled, match them and provide the pilots with an easy-to-read picture,
Vladimir Popov, deputy editor-in-chief of Aviapanorama magazine, told the newspaper.
He noted that in this case the system of on-board auto pilots will help withstand the favorable convergence regime and the refueling process.
We can say that one more crew member will appear - virtual. Good automation during refueling is a guarantee of flight safety,
added an expert.