The Russian IC has launched a criminal case for fraud in the "State Airline" 224 Flight Squad "" (part 4 Art. 159 of the RF Criminal Code), reports
Kommersant
.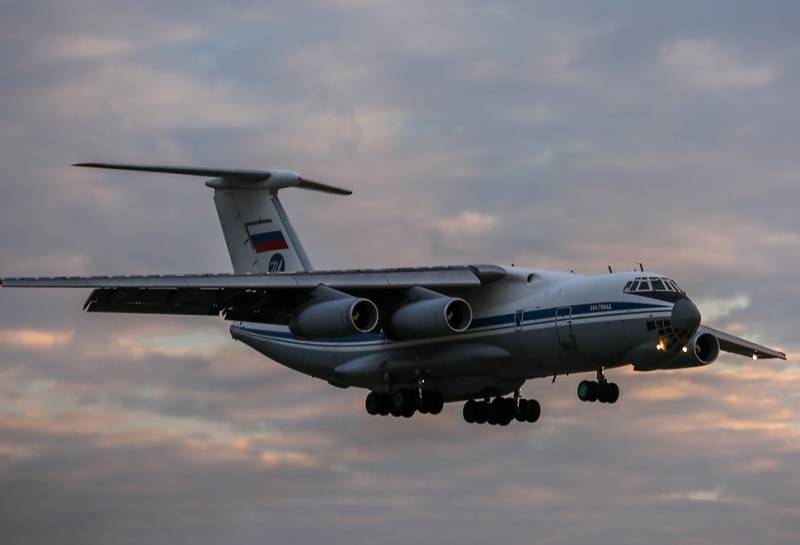 The first person involved in the case was the former deputy general director of the company, Dmitry Novitsky, who is currently in custody.
According to newspaper sources, "during the investigation, it was established that from 2010 to 2015, the leadership of the 224 flight unit committed the embezzlement of Rosoboronexport, which was allocated for the organization of air transportation and freight forwarding services." The basis for verification was the statement of the management of the JSC, which revealed the fraud by its partner.
According to preliminary data, Rosoboronexport's losses can be estimated from a few hundred million to 2 billion rubles. The exact amount will be announced upon completion of the financial examination.
According to some information, it is a question of repeated over-pricing of the rendered "logistics services".
"In particular, the detachment was engaged in the transportation of military and dual-use goods to Vietnam, Syria, Algeria, Ethiopia, Cambodia and other countries. At the same time, the overpricing was allegedly due to the use of an intermediary company, which was controlled by the ex-management of the 224 flight unit, "the newspaper writes.
224-th flight squad was founded in 1979 year. He, in particular, provided for the transfer of cargo and personnel during the war in Afghanistan. In 1993, the reorganization took place: by order of the President of Russia, the 224-th flight squad was redeployed for air transport on the instructions of the head of state, as well as various government agencies, including starting to transport automobile motorcars of the country's top officials.
Currently, the squadron is using Il-76MD and An-124-100 aircraft from several military transport
aviation
regiments based in the European part of Russia.