China has tested the upgraded DF-21D rocket, reports the Asia Times. For the first time on the tests of the rocket of a new generation told the channel CCTV. Details of the modernization of the DF-21D are not reported, it is only known that the rocket (conventionally called the DF-21G) has become more powerful by 30 percent.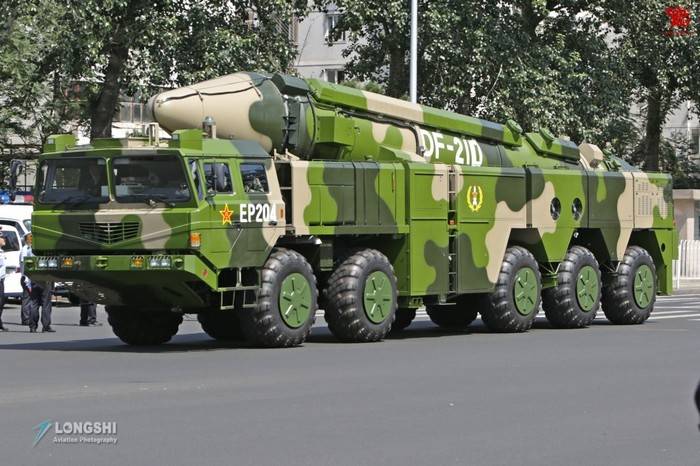 The publication notes that the rocket could get a new mobile launcher that can move on the road.
DF-21D is considered the first and only anti-ship ballistic missile in the world. The range of the missile capable of carrying conventional and nuclear (up to 300 kilotons) warheads is estimated at 2 700 kilometers. Targeting is carried out by means of radar and optical-electronic equipment of Yaogan satellites.
The United States has repeatedly stated that they consider DF-21D to be one of the main threats to their aircraft carriers, the rocket also allows for use as an anti-satellite
weapons
.
In November, 2017 of the year, according to American intelligence, in secret, China conducted two flight tests of a new DF-17 ballistic missile equipped with a hypersonic glider, reports Lenta.ru