Beibut Atamkulov, Minister of Defense and Aerospace Industry of the Republic of Kazakhstan, said that the department has plans to sell Soviet military equipment abroad. In Astana, we are sure that foreign partners will be interested in this technology if it is modernized at Kazakhstan defense enterprises. Atamkulov made a statement of this kind today during the presentation of the draft law relating to the defense industry and the state defense order.
According to the minister, a large number of Soviet-made military equipment remains in military warehouses in Kazakhstan. Instead of spending money on its inefficient storage (conservation), the Ministry of Industry proposes to invest in repairs and upgrades. According to Atamkulov, this ultimately will not only bring income to the Kazakhstani budget, but also make it possible to reduce to zero the very possibility of illicit trafficking.
weapons
inside the republic.
It should be noted that the Soviet technology in Kazakhstan is not on the balance of the Defense Ministry of Industry. According to Atamkulov, it is necessary to implement the legislative base so that it is his department that later disposed of the unused property of the Ministry of Defense.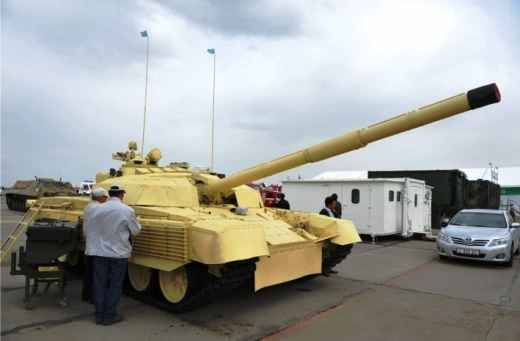 Recall that earlier in Kazakhstan its own version of modernization was carried out.
tank
T-72, which eventually received the marking of T-72U4.