The French Defense Procurement Agency in 2019 intends to test several types of ground robots, including the four-wheel eRider developed by the French company Safran. As reported by Defense Aerospace, during the tests it is planned to test the interaction of robots with soldiers in the performance of combat missions.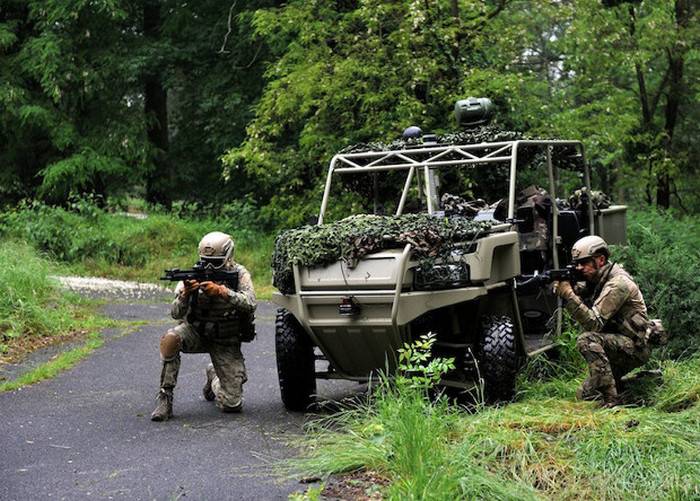 eRider
In the tests that are planned for next year, three demonstrators of ground-based robots of different sizes will use. These devices will have to conduct reconnaissance, detailed inspection of buildings, as well as carry equipment fighters. Having received this or that team, robots will have to completely independently execute it. Other details of the upcoming trials are not yet known.
The eRider was introduced by Safran in 2016. It is made on the basis of a light quad. The robot can operate in three modes: under the full control of the driver, in the mode of following the detachment and autonomously. In the latter case, the machine can be used for reconnaissance or transportation of cargo from one point to another.
eRider is capable of speeds up to 70 kilometers per hour, and its range is about 300 kilometers. The machine is equipped with a hybrid power plant, which allowed it to be quiet, transmits "N + 1"