The Russian Aerospace Forces provided more than 10 settlements of Idlib from the terrorists, the SDF are losing ground in the Afrin area. Reports about it
FAN
with reference Syrian sources.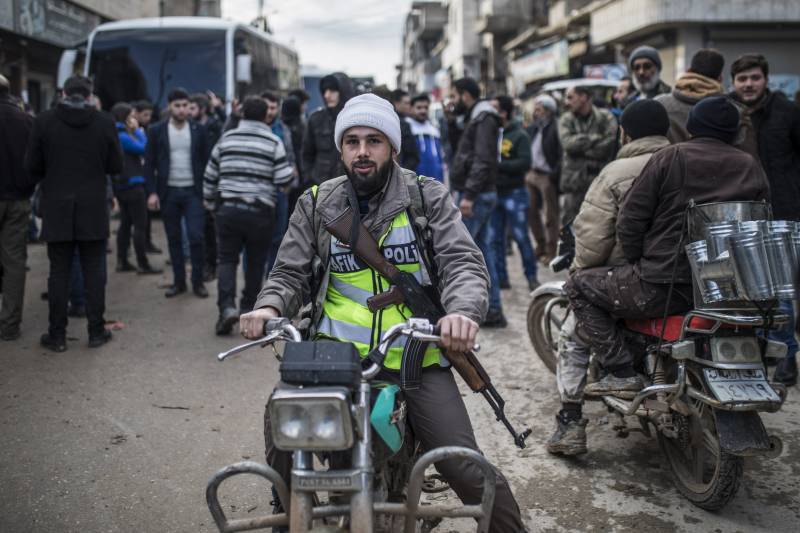 During the day, clashes between pro-Turkish groups and the Syrian Democratic Forces (SDF) forces continued in the northern part of the province of Aleppo. The Turkish Air Force attacked SDF strongholds in the vicinity of Afrin. The Syrian Free Army (SSA) took control of the height of Shankal. At the same time, the command of the Turkish Armed Forces stated that the soldiers of the Turkish army captured the settlement of Bak Ubasi near the town of Bulbul from the Kurds. The pro-Turkish forces also drove the SDF out of the Courney settlement.
In the south of the province of Aleppo, the Syrian Arab Army (CAA), with the support of the Russian Aerospace Forces, continued to liberate Djabhat al-Nusra (banned in the Russian Federation) settlements from the radical Islamists. The settlements of Atshan al-Sharqiyah and Al-Malahma were taken under control.
The Russian Aerospace Forces attacked the strongholds of the radical "Al-Nusra" in the vicinity of the settlements of Khan Sheikhun and Serakib in the south-eastern part of Idlib province. With the support of the VKS, the Syrian army dislodged militants from the settlements of Masada, Jabal Tawil, Al-Hifa and Qalat Mirza. At the end of the day, seven more settlements passed under the control of the CAA. The terrorists are calling on all opposition groups to transfer their forces to the south of Idlib province in order to prevent the further advance of the CAA.
Islamists fired at the location of the Syrian Arab army near the village of Al-Saan in the north-east of the province of Hama. In turn, government fighters attacked strongholds of terrorists in the vicinity of Kafr Zetas and Al-Latamin. The SAR army also fired at an-Nusra strongholds in the vicinity of Kafr Zetas. Recall, the militants of the terrorist coalition, based in the northern part of the region, are pushing forces to the cities of Kafr Zeta and Murek, as well as erecting fortifications in preparation for operations against the units of the Syrian army.