The Fregat accelerating unit with two Russian Canopus-V remote sensing satellites and nine foreign small devices separated from the third stage of the Soyuz-2.1 rocket during the third launch from the Vostochny space center,
RIA News
.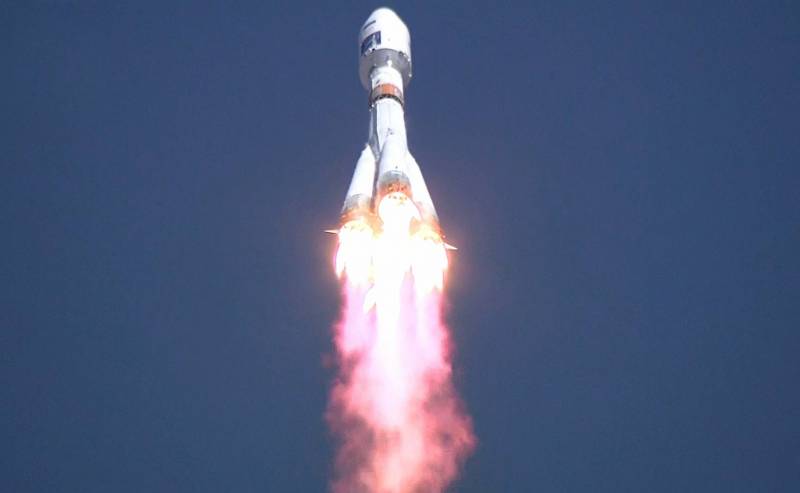 Launch vehicle launched in 5: 07 Moscow time.
There is a separation of the upper stage from the third stage of the launch vehicle,
said the announcer on the launch pad.
"Canopuses" were put into a calculated orbit with a height of about 510 kilometers in 6: 12 Moscow time. In 7: 50, all 11 satellites are in orbit.
The third launch of the Soyuz from the Vostochny space center was planned from 22 December last year, "however, after the unsuccessful second launch of the Russian meteorological satellite Meteor-M and 18 of small vehicles was lost, the third start from the new Russian space center was postponed to an unspecified date ", Reminds agency.
After identifying the causes of the accident - the imperfections of the control algorithms for the rocket and the upper stage - it was decided to postpone the third launch "for" 25 on January 2018 of the year. At the very end of December, Roscosmos clarified that the launch of the rocket is scheduled for the first of February.