Information Agency
TASS
reports that in the European Parliament on the eve they discussed the issue of discriminatory actions against the Russian-speaking population of Latvia. According to the latest data, the population of Latvia, speaking in Russian, is up to 38% of the total population of the country.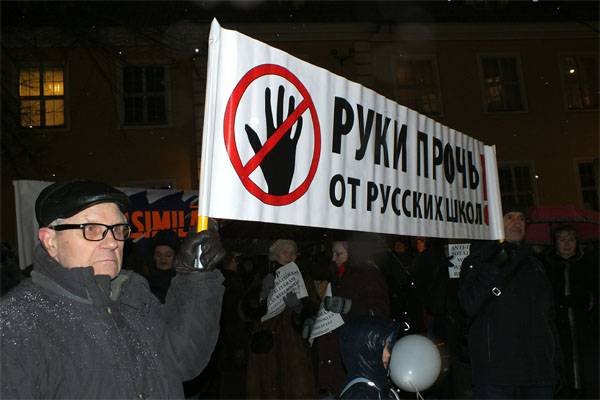 The Greens-European Free Alliance fraction of the European Parliament called on the Latvian authorities to revise the law prohibiting education in the schools of national minorities in their native language. We will remind that earlier a legislative initiative was adopted in Latvia, on the basis of which the Russian-speaking schools of the Baltic republic virtually cease to exist.
The leaders of this EP faction sent a letter to the Latvian representation at the European Union (namely, Ambassador Sanita Pavluta-Deslandes) expressing concern about discriminatory measures against minority schools. In a letter, the authorities of Latvia were reminded of the existence of the Venice Convention and the unacceptability of the artificial transfer of national minority schools to study exclusively in Latvian.
Another issue is that the European Parliament often condemns the Latvian processions of the Nazis and their accomplices, but the "parades" in Riga continue in our time. Speech on the processions of the Latvian SS legionnaires and their sympathizers, including some representatives of the authorities of the country.