The upper house of the Polish parliament (Senate) passed a law banning Bandera propaganda in the country, which had already passed through the lower house. The law provides for the introduction of criminal liability for denying the Volyn massacre, as well as for spreading the ideology of Ukrainian nationalists. Officially, the law is called the law on the institute of national memory.
It is important to note that the parliamentarians link other theses with the theses on banning Bandera propaganda. For example, the law provides for criminal liability for statements in which Poles are viewed as accomplices of the Nazi regime of the Third Reich. This, for example, is about the participation of Poland in the partition of Czechoslovakia in the 1938 year, together with Nazi Germany. From now on, in Poland, anyone who reminds of this runs the risk of getting a real term in the form of 3-years of imprisonment or an impressive fine.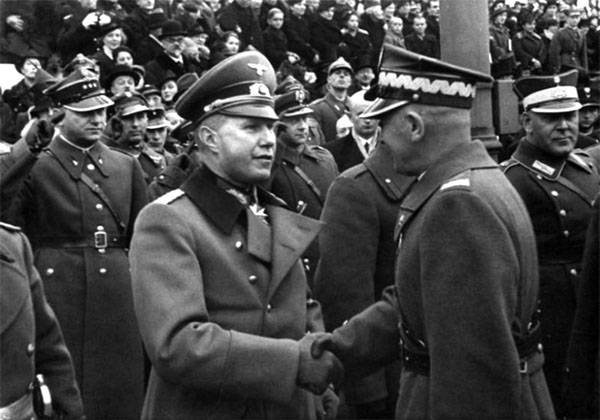 Also in Poland, it is forbidden to use the concept of "Polish death camps". Citizens also face criminal liability for such an interpretation.
In a number of foreign countries, they reacted in their own way to the Polish bill. Thus, in Ukraine, the radicals called on President Petro Poroshenko to dismiss Foreign Minister Pavel Klimkin for the "failure of foreign policy" and to recall the ambassador from Warsaw (and the well-known Mr. Deshchitsa serves as ambassador). And, for example, in Israel they noted that Polish law contains incompatible interpretations, some of which actually shield Polish accomplices of Nazi Germany.