The Russian delegation returned from Indonesia, where they negotiated the terms of delivery of the Su-35 fighter jets to the republic, but the contract has not yet been concluded. It is reported TASS with reference to a source in the system of military-technical cooperation between Russia and foreign countries.
Delegation returned, no contract yet
- Said the source.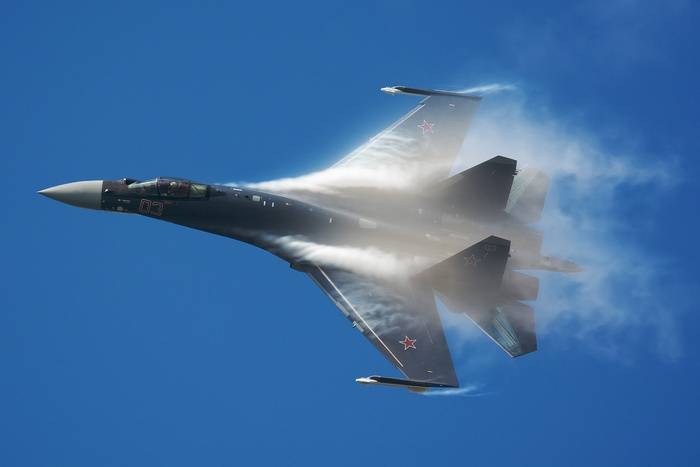 The Federal Service for Military-Technical Cooperation did not comment on this information.
Earlier it was reported that Jakarta wants to acquire 10 Su-35 multipurpose fighter jets. They should replace the outdated American F-5 Tiger aircraft, which have been used by the Indonesian military since 1980. Later, Rostec reported that Indonesia had been presented with a commercial offer, which dealt with 11 aircraft.
Su-35 is a Russian multipurpose super-maneuverable fighter of the 4 ++ generation, equipped with an onboard radar with a phased antenna array, as well as thrust vector-controlled engines. It can reach speeds of up to 2,5 thousand km / h, its range reaches 3,4 thousand km, the combat radius is about 1,6 thousand km. The fighter is armed with a 30 caliber mm gun and has 12 suspension points for bombs and missiles.