Vladimir Putin, on Tuesday after holding a military-practical conference on the results of a special operation in the SAR, examined a thematic exhibition deployed at the National Center for Defense Management, reports
TASS
.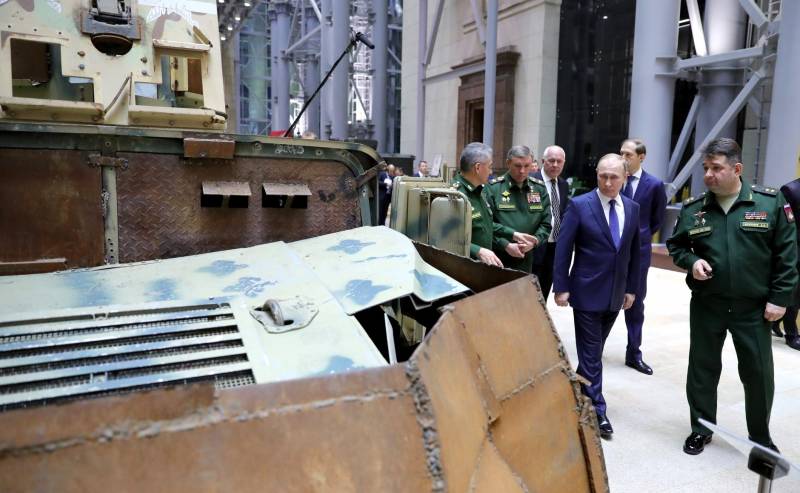 The exhibition presented weapons, equipment, logistics, medical and other support units involved in the fight against terrorists, as well as
weapon
confiscated from the militants themselves.
"In particular, the head of state was shown the so-called" jihad-mobil ", unmanned aerial vehicles used by the gangs, as well as samples of improvised explosive devices used by extremists," the report said.
Commander-in-Chief of the VKS, Colonel-General Sergei Surovikin reported to the president on the peculiarities of the use and arming of combat aircraft and helicopters.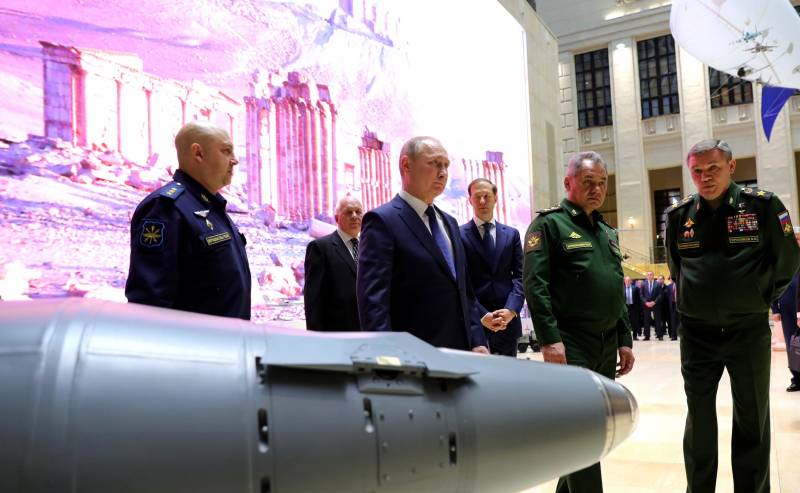 The President was also "shown on mock-ups the construction of a warrant of the Russian Navy ships that participated in the counter-terrorist operation."
In addition, the experts told him about the countermeasures and the special engineering equipment used for demining.
Especially for this exposition, the Syrians provided exhibits representing a large
historical
and cultural value. Many of these items were saved from destruction during the liberation of Palmyra.