Ukrainian manufacturers use the components of self-propelled artillery installations "Peony" for the repair of standing in service
tanks
T-72 and the manufacture of "Bastions", believes the blogger kloch4. His material is also posted on the bmpd military blog, which is published under the auspices of the Center for Analysis of Strategies and Technologies.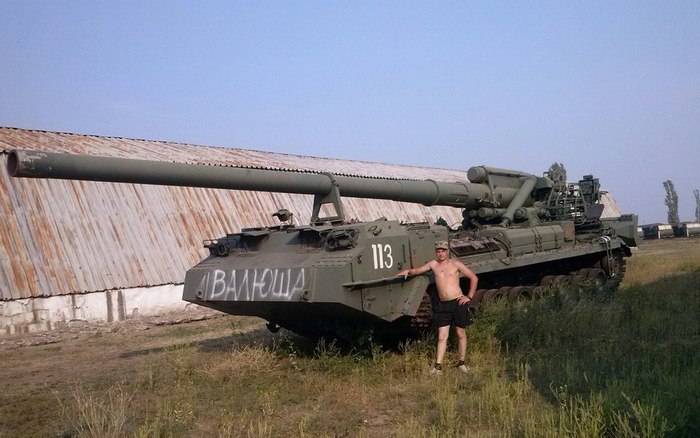 The author analyzed the state of the artillery armament of the Ukrainian army, examining, in particular, the 203-mm self-propelled "Pion" self-propelled guns that remained at the disposal of Kiev after the collapse of the USSR. According to his calculations, 56 of such installations was removed from storage, but only 39 "publicized".
17 pieces just dissolved. There is no place to hide such bulky cars.
- notes kloch4.
He suggested that the missing SAUs were used as spare parts for the T-72 and "Strongholds" manufactured for Thailand. The author recalled that the "Peonies" are equipped with engines suitable for T-72. Kiev has no access to purchases of these power plants, since they are manufactured by the Russian Chelyabinsk Tractor Plant.
Rollers, balancers and torsions, available from "Peon", are also necessary for the production of "Plots", writes kloch4. Chassis artillery installations created on the basis of the tank T-80, which formed the basis for the development of "stronghold".
"Strongholds" produces Kharkov Malyshev Plant. The company has not yet fulfilled the contract concluded in 2011 for the supply of these tanks to Thailand by 49, reports "Lenta.ru"