The Russian fleet has dealt a total of 100 strikes against Caliber terrorists on terrorists in Syria;
News
The message of the Minister of Defense Sergey Shoigu.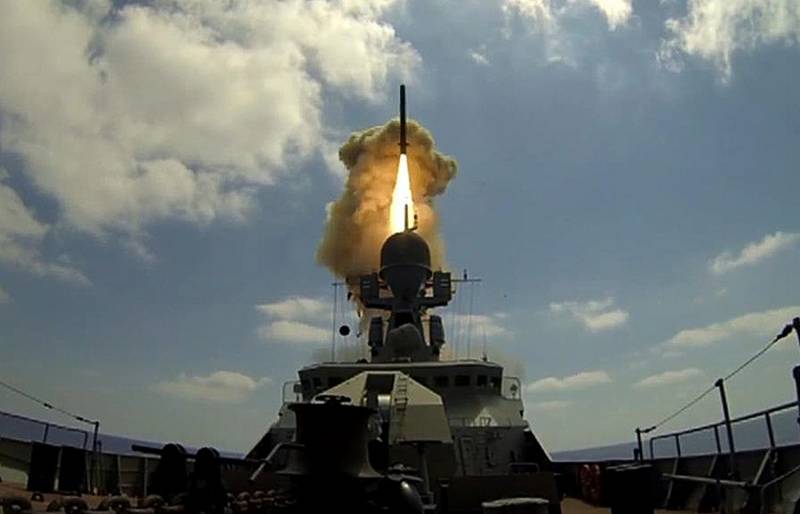 Ships and submarines inflicted 100 precision-guided cruise missiles "Caliber",
Shoigu said at a military-practical conference on the synthesis of experience and summing up the military operation in the SAR.
He noted that "Admiral Grigorovich" and "Admiral Essen" frigates inflicted blows on the positions of terrorists, the submarines "Krasnodar", "Velikiy Novgorod", "Kolpino", small rocket ships "Green Dol", "Serpukhov" and other ships Navy of Russia ".
The minister added that the Russian military control the situation in Syria with the help of UAVs.
Thanks to unmanned
aviation
we are fully in control throughout Syria,
he said.
In particular, according to him, up to 70 Russian UAVs, such as the Outpost and Orlan-10, are used daily in the Syrian sky.
Recall the military operation against terrorists in the SAR began 30 September 2015 of the year. On December 11, 2017, Vladimir Putin arrived at the Russian base Khmeimim, where he gave the order to begin the partial withdrawal of the Russian contingent. The President stressed that the military brilliantly fulfilled their task of fighting and returned to their homeland with a victory.