Chairman of the Constitutional Court of Russia Valery Zorkin commented on the claims of the ECHR against Russia in the so-called "Yukos case". We are talking about claims of the following nature: the Constitutional Court of the Russian Federation, after the decision of the ECHR on "the need to repay debt to shareholders", in turn, recognized the Russian laws above the decisions of the European Court of Justice and effectively canceled the decision of the ECHR in respect of Russia.
According to Valery Zorkin, if the ECHR insists on repaying a certain debt to the shareholders of YUKOS, then it would be possible to make payments from the funds withdrawn by the company's management, including major shareholders, from Russia.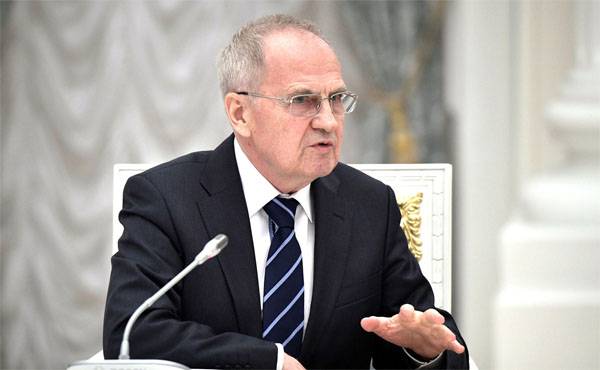 Chairman of the Constitutional Court of the Russian Federation (quote
TASS
):
The famous decision on YUKOS - here Europe was unhappy. But we, entering the Council of Europe, were guided by our Constitution. The decision on the YUKOS case was made in connection with the existence of a three-year tax collection period, which was deliberately violated by YUKOS. The constitutional court proceeded from the fact that the payer, by their actions, artificially slowed down the normal course of a three-year term for collection - this is a violation of the Constitution. The budget suffers from it, taxpayers suffer. Yukos shareholders are jointly and severally liable for tax evasion.
According to the chairman of the Constitutional Court, the ECHR "was offended by such a decision."
Valeria Zorkin:
We offered to open accounts of the former management of the company, on which there are money illegally withdrawn from Russia. Of these funds, Russia could receive compensation for the taxes not received, and shareholders could recover their losses.
The head of the Constitutional Court said that in Europe they had refused to open accounts for the management of the YUKOS company.