Foreign observers recorded a presence in the Aleppo area of ​​the Syrian fuel rocket complexes 9К72 Elbrus, which are also known under the NATO designation SS-1С Scud B. This information was posted on Twitter by tamydoolittle, which is engaged in the analysis of satellite photographs.
Currently, the Syrian armed forces continue to operate these missile systems, deliveries of which began during the Soviet era. The total number of launchers can be almost three dozen.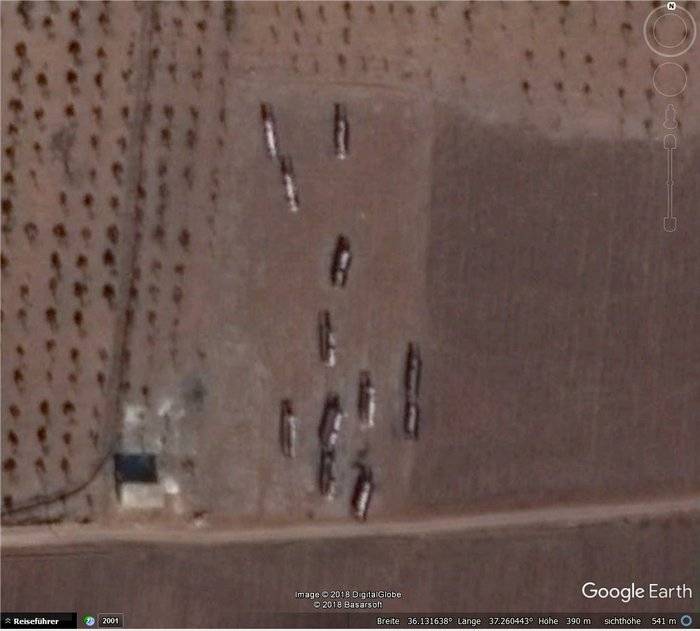 At the initial stage of the war, the facts of the active use of the Scud against terrorist groups were recorded.
However, for a long time these complexes were not involved in the performance of combat missions, being stored in secret bunkers. Now, judging by the photos, some of the combat vehicles left their special shelters.
According to military experts, despite the fact that the "Elbrus" is no longer considered a modern
weapons
If used skillfully, they can cause significant damage. What has been repeatedly demonstrated during local conflicts.
Rocket take-off weight exceeds 5 860 kg. The mass of the warhead is almost a ton. The maximum flight range is up to 300 km. Minimum - 50 km.
These complexes are installed on four-axle vehicles MAZ-543М "Uragan" and have a weight of about 37 tons. Engine power is 525 l. with. Maximum speed - 60 km / h. Power reserve - 500 km, reports "RG-Power"