Nuclear
weapon
Russia and China become more efficient in comparison with the US, reports
TASS
a statement the deputy chairman of the US Joint Chiefs of Staff Paul Selva Sun.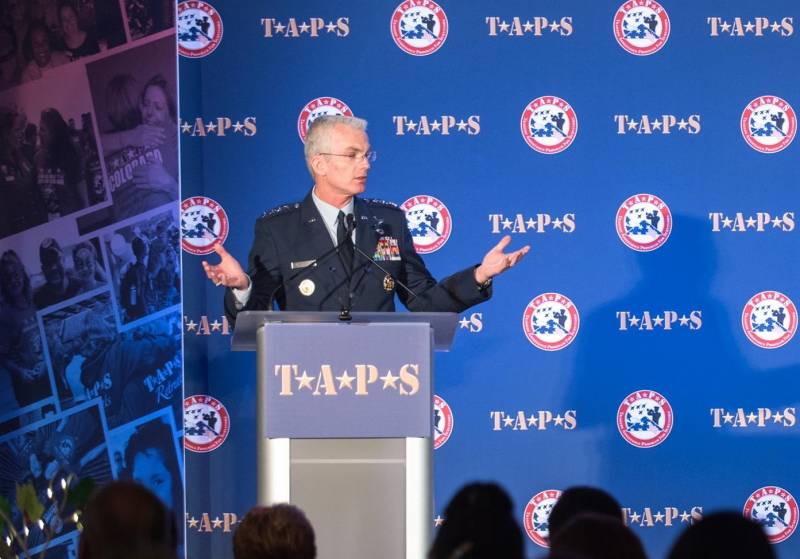 Over the past few years, Russia and China have been developing new types and types of nuclear weapons - both delivery vehicles and warheads, but we do not. This means that the capabilities of the Russian and Chinese nuclear arsenals are actually improving against ours, which remain relatively static. Even taking into account our modernization efforts, we are achieving only modest improvements - in terms of delivery vehicles and real survivability of (nuclear) potential,
Selva told reporters.
This situation will change for the better, because we will have new equipment. But we are not creating new weapons, new warheads, new delivery vehicles with the exception of one — a new cruise missile,
he noted.
The creation of two new types of nuclear warheads provides for a new US nuclear doctrine. As explained in the document, we are talking about plans to produce a "low-power nuclear warhead" for submarine-launched ballistic missiles. In addition, production for the Pentagon of a sea-based nuclear cruise missile is planned.
From the point of view of American strategists, such a missile will allow the US to provide a "non-strategic (nuclear) regional presence." Moreover, its creation violates the provisions of the Treaty on the Elimination of Intermediate-Range and Shorter-Range Missiles (INF).