The new T-90M tank will go into service with the Russian army in the coming months. This was reported in the research and production corporation "Uralvagonzavod."
In the coming months, we will be able to say that the T-90M will be put into service. First batch
tanks
T-90M, speaking the military language, will be brought up to the nominal strength of the tank battalion
- leads tass message to corporation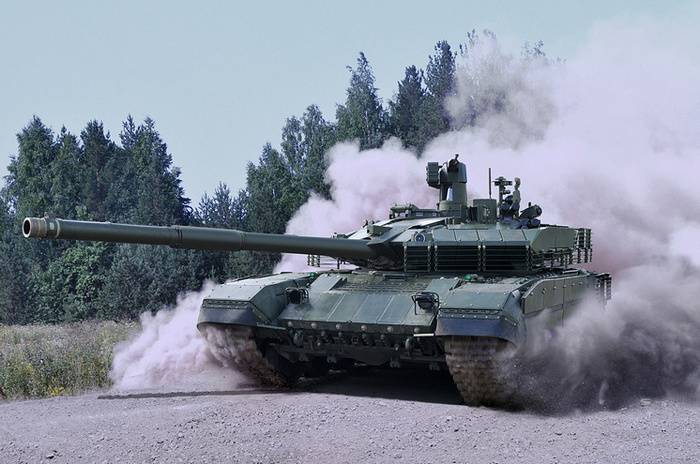 The corporation explained that the international military-technical forum "Army-2017" announced the signing of a contract between UVZ and the Ministry of Defense for the supply of a new modification of the T-90 - T-90М ("Breakthrough-3"), but in fact the contracts there were a few.
According to them, it is planned to manufacture and supply both new T-90M tanks and to modernize the existing fleet of previously released Uralvagonzavod T-90 tanks to the T-90М type. Production is ready to release these products.
- Said in the UVZ.
As for the main differences from the T-90, these include, first of all, the new combat tower module, which, in combination with a powerful weapon system and an automated fire control system, significantly increased the combat capabilities of the tank, and
weapon
now it can be applied at any time of the day. In addition, the maximum efficiency of using the tank's weapons was achieved by installing a target tracking machine in the thermal imaging channel of the sight, as well as by equalizing the search capabilities of the gunner and the commander, which makes it possible to organize a highly effective hunter-gunner mode in the fire control system. The machine, among other things, received a new level of security.
It also became known that at the beginning of 2018, it is planned to complete the tests of the upgraded T-80BVM tank.