Several aircraft of the Russian Aerospace Forces were transferred to the airbase near Deir ez-Zor. CAA under the guise of Russian
aviation
completely cleared Abu Duhur in Idlib province. It is reported
FAN
with reference to Syrian sources.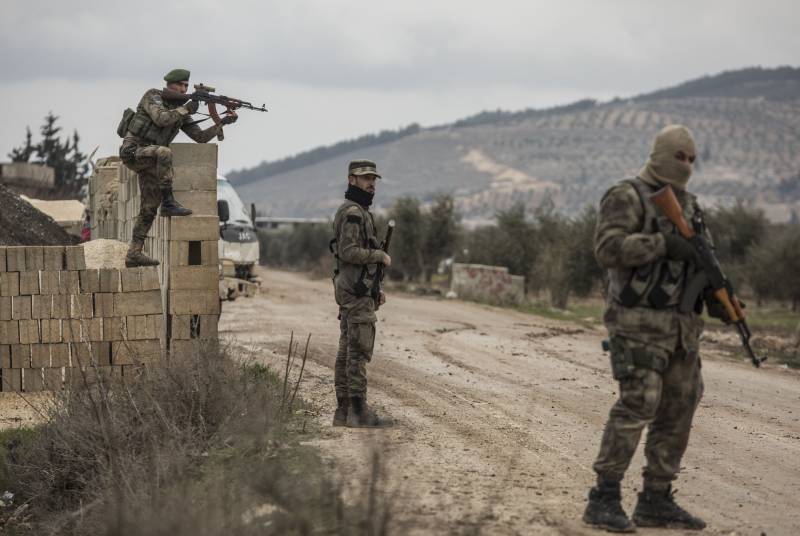 Fierce battles unfolded throughout the day between the Syrian Democratic Army (SDF) and the combined forces of Turkey and the Syrian Free Army (FSA) on the outskirts of the canton of Afrin in Aleppo province. Turkish
news
portals claimed that the Kurds lost the settlements of Halal and Sati Oshaga. However, the media controlled by the Kurdish forces refuted this information, saying that only part of the city of Halal is under the control of pro-Turkish militants. Also, armed clashes were noted at the approaches to the cities of Raju and Jandaris.
The next column of Turkish military equipment arrived in the province of Idlib, from where it headed for the positions of the SAR army near the city of Khader south-west of Aleppo. A convoy of Turkish armored vehicles stopped at the Tal Al Ais checkpoint, demanding from the Syrian authorities the right to pass through the highway controlled by government forces. Later it was reported that the Turks had redeployed their troops to the north.
A sudden attack by militants of the IG (grouping banned in the Russian Federation) on the position of the Syrian army occurred in the Meyadin district south-east of the administrative center of the province of Deir ez-Zor. The servicemen managed to repel the attack, destroy several radicals, as well as several pieces of equipment. After the attack, the Russian Aerospace Forces redeployed several of their planes to the airfield near the provincial capital in order to support the CAA in the event that the attack was repeated.
In the past 24 hours, the town of Abu Dukhur (Idlib Province), as well as the hill near it, were completely cleansed from the Dzhebhat An-Nusra terrorists (banned in the Russian Federation). The militants attempted a counter-offensive, but were defeated and forced to flee. By evening, it became known about the start of clearance of the liberated territories.
During the day, the SAR forces strengthened the defense around Abu Dukhur on the eve of new possible counterattacks. After the work is completed, the troops will head towards the city of Saraqib, near which the significant forces of the Islamists are concentrated. The Russian Aerospace Forces and the Syrian Air Force continued to inflict airstrikes on the positions of radicals in the area of ​​Sarakib, partially destroying the fortifications of militants.