From the US, there have been reports that President Donald Trump has canceled another of the decrees of his predecessor Barack Obama. We are talking about the decree, which provided for the closure of the American special prison in Guantanamo in Cuba.
The new initiative of Trump suggests the possibility of sending to a special prison, where people are held without trial for years, new prisoners. At the same time, Trump notes that "it is necessary to develop criteria for sending persons to serve punishment in Guantanamo." Thus, Washington actually admits that to date there have been no criteria for imprisoning people in this prison.
It is noted that the interdepartmental commission remains, which "will continue to consider the affairs of prisoners".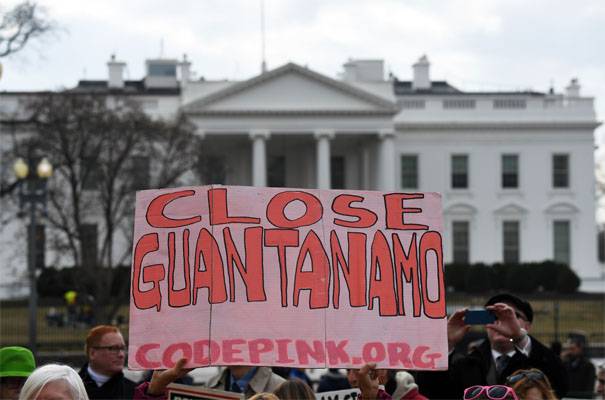 A special prison at Guantanamo was opened in 2002, against the backdrop of the American invasion of Afghanistan. Since then, the term "Guantanamo" itself has become synonymous with the Nazi concentration camp. In this camp there were not only terrorists with a confirmed reputation of thugs, but also those people whose guilt was never proven. US prison personnel use sophisticated torture on prisoners, something that no international human rights organization actually pays particular attention to.
Press release of the White House on this background looks very cynical:
New actions by the President of the United States are essential to maintaining the capabilities necessary to eliminate the terrorist threat.