In the Black Sea entered another warship of NATO countries. This time we are talking about the rocket destroyer of the British Navy "Duncan". The British ship entered the Black Sea basin, accompanied by the Turkish frigate Gaziantep, passing, as required by the convention, the straits of the Bosphorus and the Dardanelles under the Turkish flag.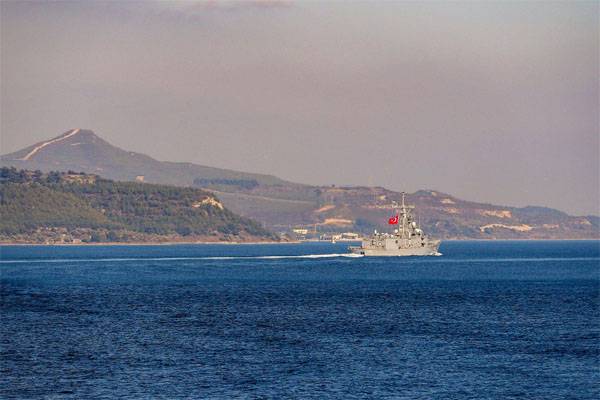 The British "Duncan" actually came to "replace" the American destroyer "Carney", who took part in military maneuvers with the Ukrainian Navy, before entering the port of Odessa. Ship of the Ukrainian Navy left the Black Sea on January 13.
The destroyer "Duncan" carries on its board the weapons in the form of Tomahawk cruise missiles. The length of the ship is 152,2 m, width - 21,4 m. Refers to the project of the British destroyers "Daring" - by the name of the lead ship. The cruising range is up to 7 thousand nautical miles. Full stroke - 29 nodes. The autonomy of swimming is 45 days. The team is about 200 people.
It should be recalled that this is the second ship of the British Navy, entered in the Black Sea over the past few days. A week earlier, the Enterprise reconnaissance ship entered the Black Sea, its official characteristic, a multi-purpose hydrographic.