The US Treasury Department reported on the timing of the introduction of the next package of anti-Russian sanctions on the basis of the previously published so-called "Kremlin list". Recall that this list consists of 2-x parts: open and closed. In the open appear 210 surnames, among which are ministers of the government of the Russian Federation, heads of power structures and the largest Russian businessmen. In particular, the list includes the name of the Russian Prime Minister Dmitry Medvedev.
The secret part of the list, according to the US, is based on intelligence received.
While at a hearing in the US Senate Banking Committee, Finance Minister Stephen Mnuchin said that, based on the list, sanctions would be introduced in the "near future."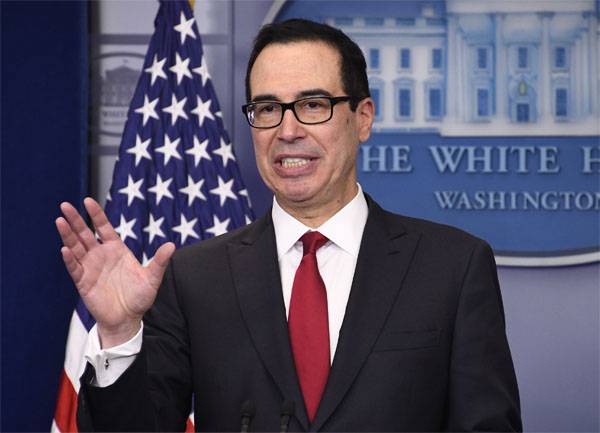 At the same time, the senators expressed impatience, asking Mnuchin why the Kremlin list was left without comment from US President Donald Trump. Mnuchin evasively replied that "the administration is doing everything possible to put the sanctions in force."
US Treasury:
Sanctions are likely to work within the next month.
This once again confirms the previously suggested assumption that the sanctions were preparing for the start of the presidential campaign in Russia, which is a direct interference with the Russian elections.