In the Ground Forces of the Armed Forces of Ukraine began the collection of reservists on the basis of one of the military units in the Kharkiv region. About this on Tuesday, January 30, the press service of the Ministry of Defense of Ukraine reports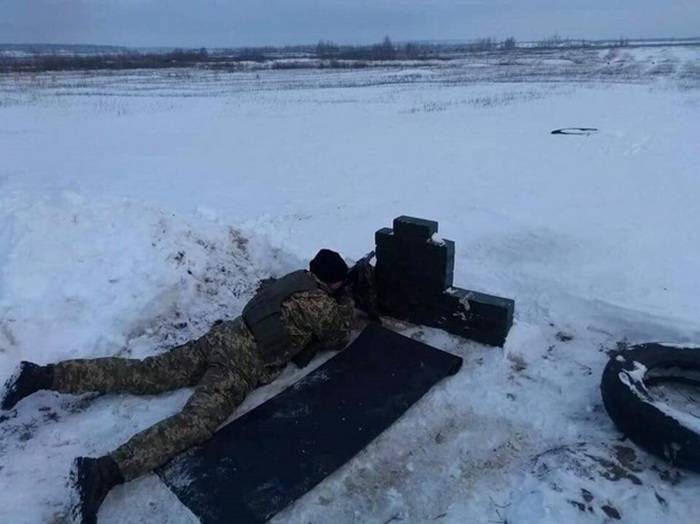 More than 700 military service officers, including almost 30 reserve officers, are involved in training camps.
- said in a statement.
It is noted that training camps for reservists are held to check the readiness of military units, if necessary, to equip combat units with military service personnel from the operational reserve of the first stage.
Also, during the exercises, reservists restore practical skills in their military occupational specialties. Some are willing to be contracted.
For 2017 a year during training camps with reservists, more than 300 people joined the ranks of military servicemen under contract
- noted in the Ministry of Defense.
According to Ukrainian media reports, there are more than 140 thousand people in the APU operational reserve. The overwhelming majority of them are former military mobilized with experience of participation in the ATO in the Donbas.