Following the ships of the Royal
fleet
the British armed forces will have to "eat" their planes. According to defenseworld.net, the British Air Force is preparing to "cannibalize" Eurofighter Typhoon fighters.
In total, it is planned to use the Reduce to Produce (RTP) program on the 16 parts of Eurofighter Typhoon two-seater aircraft from the British Air Force. Such a decision will allow the Ministry of Defense to save £ 800 million (over $ 1 billion).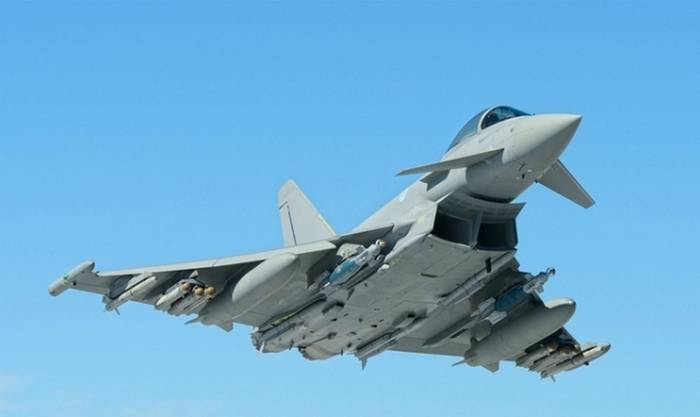 The military department indicates that in addition to direct savings on the purchase of spare parts, cancellation of aircraft will allow the British army to significantly save on the operating costs of 16 fighters. At the same time, the fighting capabilities of the British
aviation
should not be reduced, as the army is preparing to accept new F-35 fighters.
We remind you that earlier, due to the inability to repair ships due to the lack of parts, the British Ministry of Defense allowed them to be removed from other combat units. Such a process in the army is unofficially called "cannibalism." According to the report of the National Audit Office (National Audit Office, NAO), over the past few years, the number of units of equipment of the British Navy, which became donors of parts, has doubled, reports
"Warspot"