After the publication of the US administration of the sanctions list, which in the US was called "Kremlin", the Ukrainian president decided to strengthen the information effect of the event. Poroshenko appealed to the heads of European states to create their own "Kremlin" lists, thereby expanding the effect of American sanctions at least geographically. Poroshenko published his comment-call in
Facebook
:
Sincere thanks to Washington for another demonstration of leadership in countering Russian aggression!
We count on appropriate decisions from our European partners to strengthen the common transatlantic front.
The power of sanctions is becoming more and more solid and influential. The accumulative effect of restrictive measures inevitably and confidently limits the appetite of the aggressor.
And so it will be until the Kremlin finally realizes the importance of respecting international law, refusing to interfere in the internal affairs of sovereign states and stopping the erosion of democratic institutions. And also until the full restoration of the sovereignty and territorial integrity of Ukraine!
Against this background, the European "partners" criticized Poroshenko for the fact that he, calling for the expansion of anti-Russian sanctions, in the meantime, he himself is increasing trade with Russia.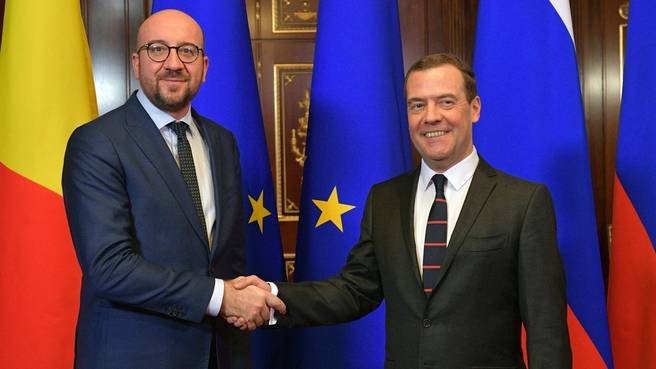 Belgian Prime Minister Charles Michel, after meeting with his Russian counterpart Dmitry Medvedev, said that the EU had decided not to support American sanctions pressure on Russia. According to Michel, the EU refused to strengthen anti-Russian sanctions.