US experts said Chinese nuclear submarines are too "noisy." They made such a conclusion after this month a Chinese nuclear submarine was forced to surface in the East China Sea after two days of pursuit. For more than forty hours she was pursued by Japan's self-defense forces, preventing the submarine from breaking away from the pursuit, Popular Mechanics reports
But experts do not exclude the possibility that this ascent could be an action carried out by the Chinese to specifically show the presence of these boats on
navy
, since during the ascent it was a huge Chinese flag.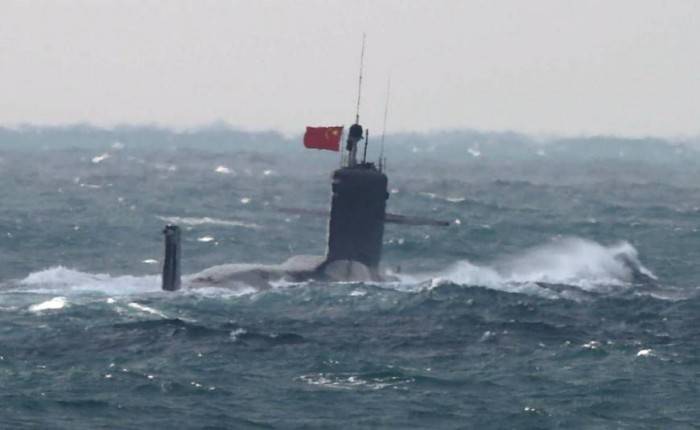 At present, there are six to 13 atomic submarines of the 093 Shan project in China's service. They were developed in China to replace the outdated and relatively unreliable submarine torpedo boat of the 091 Han project class. The construction of the lead ship was started in 2001, and in 2015, the last boat of this project left it as it was supposed.
The boat is equipped with the latest Chinese sonar and torpedo weapons. Six 533-mm torpedo tubes are located in the bow of the ship. Of these, you can fire torpedoes (including the newest remote-controlled, as well as having a homing on the wake trail), anti-ship cruise missiles YJ-8-II (different from YJ-8 by the possibility of underwater launch and maximum range of fire, increased to 80 km) and, probably, underwater launch cruise missiles designed to engage ground targets.
The Chinese authorities, as usual, did not comment on the incident.